Delivering success to our clients
Understanding the Ten Live Three-Step Resource Management Process
Ten Live provide a quality-assured and procedure-driven resource management service, going above and beyond simply sourcing and placing the right candidate.
We have a comprehensive process in place to ensure that we are able to find the best candidates for an organisation, whether for an individual or multiple vacancies.
Ten Live go through a three-step resource management process including Strategy Management, Talent Management and Contract Management.
We work in partnership with employers to fully understand their needs and are on hand to ensure candidates have the most up-to-date training, helping grow their careers and ensuring employers are receiving exactly what their business needs from our resourcing.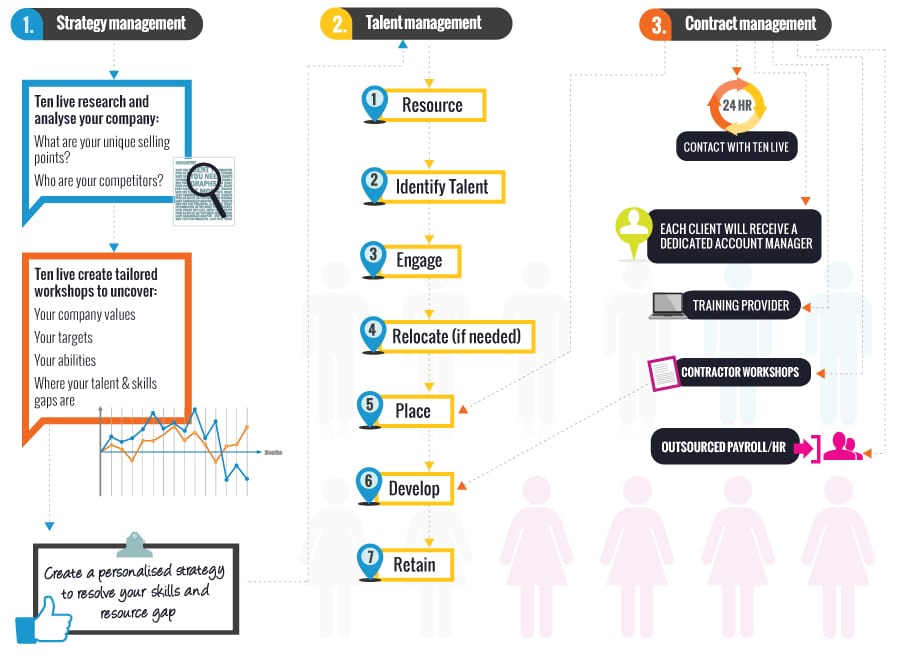 Recruiting Staff? Request A Call Back Now To Speak To One Of Our Experts
Read Some Of The Great Things Our Clients Say About Ten Live