Modern Slavery – How Ten Live Protects Your Business & Your Employees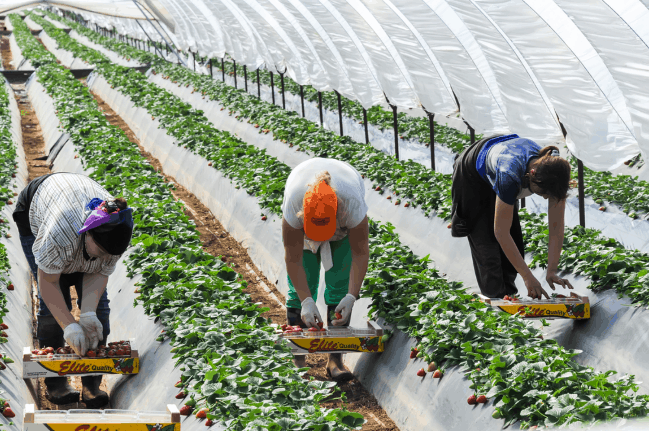 A staggering 40 million people globally are still estimated to be enslaved in Modern Slavery,  in forced labor and forced marriages,  in a trade worth an estimated $150 billion a year to human traffickers, according to the U.N. International Labour Organization (ILO). The United Nations however has set a determined target  to end Modern Slavery within a next decade across the world.
What Is Modern Slavery In the UK?
In the UK the  Modern Slavery Act was introduced in 2015 to mandate businesses to disclose details of their supply chain practices as well as their commitments to end modern slavery, for example to end labour exploitation in the agriculture sector in the UK.
Yet, the global slavery index for 2018 estimated there were a total 136,000 people in the UK living in modern slavery on any given day in 2016.
A new report in January 2020 which analyses police data  shows the number of new identified victims of modern slavery & human trafficking in London has also risen more than tenfold in the space of five years. Data from London's Metropolitan Police showed a 1,154% increase in the number of recognized victims of modern slavery – from 187 referrals in 2013 to 2,346 in 2018. More than 30% of the 5,143 people referred by the Home Office in 2017 for support were in London – nearly three times higher than any other region or country in the UK. The report  recommends that the Home Office reforms the National Referral Mechanism (NRM),  a process set up by the government to identify and support victims of trafficking.
How Is Ten Live Working To Protect Our Clients & Employees Against Modern Slavery
Through our Gangmasters & Labour Abuse Authority (GLLAA) Licence Ten Live have the strictest of policies and procedures in place to identify and investigate at the first opportunity any signs of labour exploitation or human trafficking across all the sectors we operate in, from supply chain logistics, food production & processing, construction to education & training. All our staff, from senior management, recruiters to support staff are all fully trained in our daily procedures and checks to spot signs of labour exploitation and human trafficking immediately and to to action in line with our GLLAA accredited policies and procedures.
Ten Live is  100% committed to raising awareness of modern slavery, to reducing and ending the practice for good.  Our strong human rights practices and ethos contribute to long-term value for our clients and their businesses.

For Further Information Contact
Ten Live Group
Award-Winning Global Recruitment
Tel:+44 1236 702 007
Email: info@tenlivegroup.com
SOURCES