Ten Live are committed to quality, to continuous improvement and to excellence in client service via our QMS (Quality Management System). We are 100% committed to continually seeking to improve our processes via our ISO  accreditations – ISO 9001:2008, ISO 14001: 2004 Environmental Management and ISO 18001 : 2007 Health & Safety Management
Ten Live ISO Accreditations 2016
ISO 9001:2008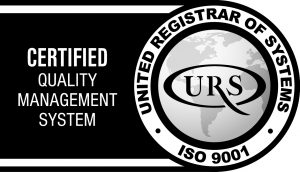 In January 2016 we were delighted to be once again accredited with the globally-recognised and respected quality management standard ISO 9001:2008 certification for another year running by our third party certification auditor, URS, with 100% excellent results
ISO 9001:2008 certification is awarded to companies which demonstrate total quality management, commitment to excellence in customer satisfaction, a continually improving process approach implemented throughout their business where critical processes and their interactions are understood and documented
Our ISO 9001:2008 Certified Quality Management approach to customer service ensures our clients', candidates' and contractors' needs are fully understood, agreed and fulfilled. This demonstrates our commitment to continually monitoring customer satisfaction and service and to analysing feedback in order to improve the effectiveness of our Quality Management System and maintain excellence in service standards via our Engage© programme.
ISO 14001: 2004 Environmental Management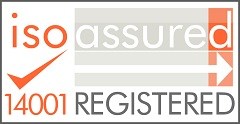 ISO 14001 is the most important standard within the ISO 14000 series and is awarded to companies who successfully implement an Environmental Management System (EMS) – a systemic approach to handling environmental issues within an organization. The ISO 14001 standard is based on the Plan-Check-Do-Review-Improve cycle, similar to that of ISO 9001:2008 and ISO OHSAS 18001:2007. The Plan cycle deals with the beginning stages of an organization becoming ISO 14001-compliant. The Check cycle deals with checking and correcting errors. The Do cycle is the implementation and operation of the ISO 14001 standard within an organization. The Review cycle is a review of the entire process by the organization's top management. And the Improve cycle is a cycle that never ends as an organization continually finds ways to improve their EMS.
ISO 18001 : 2007  Health & Safety Management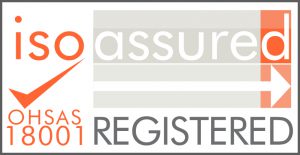 ISO OHSAS 18001 is awarded to organisations who have successfully implemented a health and safety management system compliant with the requirements of the OHSAS 18001 standard. The standard requires an organisation to have appropriate health and safety policies, procedures and protocols to ensure it is a safety conscientious organisation. By having a clearly defined management system in place to identify and control health and safety risks, organisations are able to minimise risks to their workforce and visitors or external contractors on their premises. The standard enables organisations to put in place processes for continually reviewing and improving occupational health and safety. Key areas assessed by OHSAS certification include management systems in place, planning and risk assessment, staff training and awareness, communication of safety management systems, response to emergency situations, monitoring and continual improvement.
Learn more about ISO 9001: 2008 and the top 5 reasons why your business needs it.
Learn more about ISO 14001: 2004 Environmental Management and the top 5 reasons your business needs it.
Learn more about ISO 18001: 2007 Health & Safety Management and the top 5 reasons why your business needs it.
Recruiting Staff? Request A Call Back Now To Speak To One Of Our ISO Experts
Read Some Of The Great Things Our Clients Say About Ten Live