Looking For A New Rail Job?
We are a leading UK RISQS and ISO-accredited rail recruitment specialist. We have successfully placed top candidates at all levels in many world-leading rail projects for our clients in temporary and permanent roles in the UK and internationally in the UAE, Qatar, Bahrain, Kuwait and the Kingdom of Saudi Arabia
Recent Rail Jobs We Have Recruited For
Director – Infrastructure Management & Maintenance
Mech Biased Fitters – HST – Derby/ East Midlands
Technicians – 15X knowledge – Birmingham /West Midlands
PNT Technicians – East Midlands
Painters / Preppers – East MIdlands
C4 Overhaul technicians – West Midlands
C8 Technicians – Reading
Welders / Fabricators – Derby / East Midlands
Fleet Engineering Manager – Scotland
Head of Engineering – Scotland
Facilities Manager – Derby
Euro 4000 Fitter – Europe
Fleet Manager – York
Track & Civil Maintenance Manager
Rolling Stock Maintenance (Passenger) Manager
Rolling Stock Maintenance (Mineral and Cargo) Manager
Planning & Technical Procurement Manager
Driver Shunters
Painters
Locomotive Technicians
Rolling Stock Director
Fabricators/welders – rail refurbishment
Heritage work – rail technician
QHSE Senior Lead Auditor
Maintenance Of Ways Crew Foreman
Director Engineering Support Services
Rail Recruiter Native English Speaker
Senior PR Officer – Native English Speaker
Internal Auditor – Infrastructure & Operation
MOW Crew Foreman
Director Infrastructure Management & Maintenance
Planning & Technical Procurement Manager
Rolling Stock Maintenance Mineral and Cargo Manager
Rolling Stock Maintenance Passenger Manager
Track & Civil Maintenance Manager
Director Engineering Support Services
Rail Recruiter
Engineering Support Section Manager
Director Network Planning & Management
Network Planning Manager
Network Operations Manager
Network Planning & Management – OCC Manager
Infrastructure Projects – S&T Manager
Operations Manager Passenger
Planning Manager Passenger
Planning Manager Cargo
Engineering Manager Electrical Bias
Project Managers Rolling Stock
Senior Project Managers Rolling Stock
Lead Engineers Rolling Stock
Mechanical Engineers
Electrical Engineers
We Specialise In Rail & Transportation Recruitment
Signals & Telecommunications (S&T)
Permanent Way (P-Way)
Electrification & Plant (E&P)
Light Rail Systems
Overhead Line Electrification (OLE)
Rail Protection Services
Underground
Civils
Our highly-experienced expert rail recruiters have a strong technical understanding of the sector, and of the technological changes that continue to shape and drive the sector forward. They will work with you to match your skills to top roles with our nationwide rail clients. In addition, they can provide advice and guidance on your rail career.
We have a fantastic reputation for the outstanding quality of service we provide both our rail candidates and contractors, which results in a large number of client referrals and attracts new rail clients.
We consistently score 100% for customer service excellence to our candidates and contractors*                             
We have long-standing relationships with many of our rail clients. Therefore, we often hear about rail jobs before anyone else. We can proactively explore opportunities on your behalf within our existing relationships, and our extensive rail client network.
All of which means we give you the best possible chance of securing that exciting new rail role!
What You Can Expect From Ten Live
Quality Job Matching – We will work with you to identify potential rail jobs. We take the time to thoroughly understand your skills, experience and career goals. We will only match you to the right jobs, and help you achieve your goals, be it a permanent, contract or temporary job either locally, UK-wide or internationally
Quality Service – We are committed to providing 100% service excellence to all our candidates and contractors – we consistently score 100% for customer service satisfaction – we ARE making people happy!
Great communication – Personal approach – We will take you through your next career move or contract step-by-step, and keep you up to date at every stage 24/7 – that's a promise!
Trust In Our Advice – We know what we're talking about, and we know what employers are looking for. Our expert rail recruiters are highly-experienced and know their sectors. The advice our technical consultants offer you (on CV, salary and benefits, interview strategies) will give real competitive advantage over other candidates
Are You Qualified In Any Of The Following?
Operational staff – trained, certified, CSCS, drug & alcohol -tested, uniformed and managed railway staff
Track & Signalling
Train Drivers, Route Conductors, Other On-Train Staff
Risk, Health & Safety, Environment & Quality, Six Sigma
(telecoms) testers & installers
Engineering & Technical
Project Management
Senior Executives & Managers
Planning & Estimating
Design & Architect Services
Commercial Managers
Building & Trades
PICOS
OTP / Plant operators
Trades (bricklayers, carpenters, electricians, painters, plasterers)
Support services – Admin, HR, Finance, IT
Contact Ten Live
Tel: 01236 702 007
E-Mail: info@tenlivegroup.com
Ten Live UK Head Office: Atrium, North Caldeen Road, Coatbridge, ML5 4EF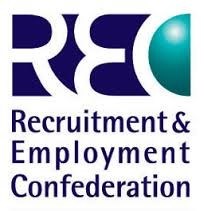 *Source
Ten Live  customer satisfaction surveys