We Recruit Top Logistics Talent
Ten Live is an award-winning, ISO 9001:2015 accredited logistics recruitment specialist.
We are one of the UK's leading logistics recruitment companies, and one of the most respected in the industry for quality candidates and quality service.  Our track record in successfully attracting and placing the most talented and skilled logistics staff in the UK and internationally is impressive.
We are extremely proud of our long-standing relationships with our clients. We work closely with global preferred supplier status with top ten global logistics organisations, to leading UK brands (FTSE, blue-chip), national and local companies, SMEs and 2nd Tier.
Driver & Logistics Personnel Attraction With A 24/7 Service Capability 
Global/National Logistics & Transportation
Temperature-controlled operators
Supply chain companies
Haulage operators
FMCG (retail, supermarkets)
Manufacturing
Construction
Energy
Waste Management
Design
Professional Cleaning
Aviation
Rail
Wholesale
Recycling
Pallet Freight Distribution
Gas Supply
Engineering,
Global energy/oil & gas
Office Supplies Distribution
Building Services
Our Logistics Recruitment Team Is Truly Exceptional
Our expert logistics recruiters have an unrivalled level of expertise, experience and success in attracting and placing top talent in driving and logistics.
Their up-to-the-minute knowledge of the logistics recruitment marketplace also means they understand the challenges that you face. This includes attracting and retaining top logistics talent, and the resource shortages that exist in key skills sets – particularly class 1 drivers.
Our expert logistics recruiters can source candidates for any logistics role. We use leading industry resourcing technology and practices to source highly-specialised and skilled, or unskilled candidates. We will go beyond the norm to ensure you get the right people for your business.
Qualified, reliable, fully-compliant LGV drivers (CPC qualified, ongoing driver training, DVLA licence checked) – Class 1, 2 & 7.5T drivers
Transport – van drivers, forklift drivers, drivers' mates,
Warehouse operatives, managers, cleaners
Senior executives & general managers
Operational staff
Support staff – administrative, clerical & data entry staff, managers
What You Can Expect From Ten Live
We specialise in the driver recruitment market. We can provide you with flexibility of contractor numbers in line with your business requirements. This gives you the ability to scale resourcing requirements up or back immediately, in line with upswings or downturns in business. This could be for individual placements, or fast-paced projects on a global scale.
We have excellent communication with clients including 24/7 personal responsiveness. This means effective, fast, flexible, innovative and cost-effective logistics resourcing solutions for you.
We can support you with volume campaign management – high volume, fast-moving, quick response, flexible, cost-effective and innovative.
Ten Live have a real-time database of high-quality, highly-skilled experienced logistics candidates, and highly-targeted approach to sourcing:
Driver, transport, warehouse and support staff with excellent retention rates
Nationwide and global reach
Temporary, contract and permanent pool
Our philosophy is based on 100% customer service excellence – AND we achieve this with 100% customer service satisfaction! (Ten Live customer service surveys 2017). We provide full support throughout the recruitment process, from start to finish via our full-cycle energy recruitment programme, Engage©. Our specialist energy recruiters are on hand every step of the way. They support you and candidates through the entire recruitment; from initial selection to interview, relocation process and post placement. We also provide full in-house invoice and payroll services.  
Ten Live's services include retention and candidate pool maintenance. This includes a daily ring around, volume management, training and staff monitoring.
100% contractor satisfaction for service (Ten Live customer service surveys 2017)
Assessment of skilled personnel to our audited Quality Management System QMS ISO 9001
100% excellence in external Legal & Compliance, Client Service & Operational Process audits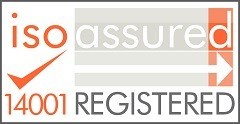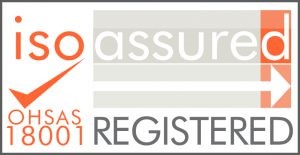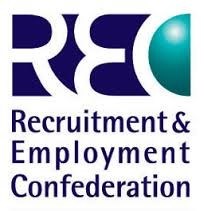 Contact our expert logistics recruiters at logistics@tenlivegroup.com to discuss your driver and logistics resourcing requirements and to get the inside knowledge on what's happening currently in rail jobs here in the UK and globally.
T: +44 1236 702 007
Recruiting Staff? Request A Call Back Now To Speak To One Of Our Experts 
Read Some Of The Great Things Our Clients Say About Ten Live – We Think You'll Be Impressed