Who Are Ten Live Rail?
Ten Live Rail is a Joint Venture between award-winning global recruitment specialists Ten Live Group and leading UK multi-disciplinary transportation management consultancy Racon Management Services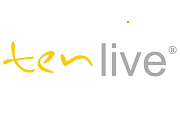 This unique blend of skills from both businesses brings a new and exciting solution to resource challenges within the transportation industry. The technical and strategic management capabilities of Racon twinned with the global recruitment processes of Ten Live Group provide an enhanced solution and a reliable partner for our clients across the globe

Ten Live Rail provides niche and innovative recruitment services suppling both trades and professional workforce to our clients across the transportation sectors. We are positioned to provide clients with unique recruitment solutions across a range of business areas
Due to the experience and proven track record of this Joint Venture, Ten Live Rail understands how to qualify, source, advise and select the best-fit talent based on your business drivers. Whether you have the immediate need for temporary staff or require a permanent addition to your team or project
What Can Ten Live Rail Do For You?
We pride ourselves on delivering a personalised, tailored service supplying permanent and contract resources with the right skills and attitudes, fully audited by the UK recruitment industry's professional body, the REC (Recruitment And Employment Confederation) with 100% results.  This service may include, but is not limited to some of the following skills:
 Contingency Recruitment
Search and Selection
Pay rolling facility
Recruitment Consultancy
Resource Management
HR Consultancy and Retention
RPO
Bids & Tender support
Contract Management
 Ten Live Rail Are Transportation Experts
As a RISQS and ISO 9001:2015 accredited railway recruitment service, we understand safety is paramount. We know technological advances and improvements to existing UK rail and transport infrastructure continue to drive developments and expansion in the international and UK markets
Enquires for Ten Live Rail
Contact our expert Transportation team to discuss your transportation recruitment enquires
T: +44(0) 7547 761779
Head Office: Atrium, North Caldeen Road, Coatbridge, ML5 4EF
South: 9 Riverside Court, Pride Park, Derby, DE24 8JN
Glasgow City: 2nd Floor, Mercantile Chambers, 53 Bothwell Street, Glasgow, G2 6TS