Who's hiring in 2016 – Oli & Gas Hiring Hotspots
Who's hiring in 2016 and where are future opportunities ?……….

 actively  recruiting & placing candidates for oil & gas clients across the globe;
 

North America 


Mechanical & electrical projects.  Ten Live will be in Houston from Saturday 30 April to Wednesday 4 May for OTC (Offshore Technology  Conference) Houston 2016  – read  more here
Europe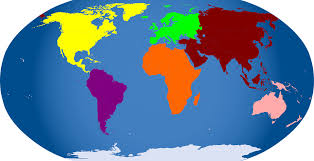 Energy –  Manufacturing – (General Managers, Country Managers, Sales Managers) –  Supply Chain Logistics (Senior Executives)
Australia

Via our Australian subsidiary (Ten Live pty Australia Ltd)  – Energy, Mechanical & Electrical, IT, Training, HR
Asia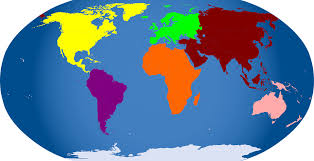 Malaysia – Energy sector  (Mechanical & Electrical, Inspection, Project Management, Training roles) –  Middle East  – Oil & Gas (Trainers, Mechanical & Electrical, TPM & Continuous Improvement, Rig Managers & Senior Rig Personnel)  – Telecoms (Senior Executives)
Africa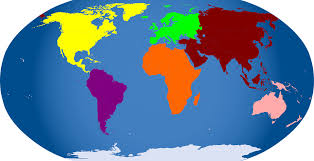 Oil & gas (General managers) – Chemicals (Product development chemists, Sales managers)
South America

Energy sector– Mechanical & Electrical Projects – Trainers
North America Hiring Hotspots 2016  – U.S.
LNG projects such as Freeport, Sabine and Cove point have moved into  construction phase. This has led to 

high demand for qualified skilled labour including Electricians, Welders and Mechanical Fitters

. Furthermore, additional projects are expected to receive FID and move forward with construction plans over the next 12 to 18 months.

As these projects move through the phases,

demand for skilled trades will intensify as competing projects battle for talent

(1)

The LNG Bill could add 45,000 jobs as soon as 2018 in the U.S – In  January  2016 a bill was approved, designed to accelerate the approvals of U.S. LNG exports. A study that was conducting by NERA economic consulting found that by increasing the trade of U.S. LNG could reduce the average number of unemployed in the U.S. by 45,000 as soon as 2018. Projections from The Energy Equipment and Infrastructure Alliance show that the market increase that would result from the bill's passing could

add as much as

150,000 jobs to the U.S. LNG supply chain

(2)
Canada Hiring Hotspots 2016 
Direct employment in the Canadian oil & gas industry is forecast to pick up again by 2020; 2016 forecast – 173,890 to 181, 785 vs  2020 forecast  – 201, 915 to 218,080 (3)

The Canadian oil & gas industry could hire as many as 55,305 people between 2017 and 2020

. Those jobs are projected to become available due to industrial activity and ageing workers leaving the industry.  Most of those positions are expected to be created in

Alberta. British Columbia

could lead all of Canada's energy-producing areas in employment in 2017 and 2018 if construction begins on a large LNG facility in the province by the end of 2020 (4)
Europe Oil & Gas Hiring Hotspots 2016
North Sea
In April 2016  Apache North Sea awarded Subsea 7 a sizeable engineering, procurement, installation and commissioning (EPIC) contract for the North Sea Callater field development (5)

 In April 2016  WOOD Group won a $150m contract to work on North Sea facilities for  Chinese-owned oil & gas giant Nexen  

retaining more than 190 jobs 

(6)

Wood Group also recently won four subsea contracts with Statoil on the Norwegian continental shelf (NCS) (7) 

In April 2016 Hurricane Energy secured £52m from investors to drill wells on the Lancaster find West of Shetland in 2016 (8)

Oil production from the Gatwick area in England could add billions to the economy and according to  UK Oil & Gas (UKOG) –

production could generate between £7bn and £52bn over a 40-year period.

Between 994 and 5,607 jobs could be generated on average per year

due to the activity

, with  less than a third of the jobs generated in the South, remainder as supply chain for the oil industry is in the North of England an

d Scotland (9)
Decommissioning –  Between 2016 and 2040  analysts Douglas-Westwood (DW) say US$70-$82 billion will be spent on decommissioning activity in Denmark, Germany, Norway and the UK. This will start earliest in the UK, with Norwegian decommissioning activity peaking after 2030.In the UK over the 2019 – 2026 period 144 platforms will be scrapped, 51% of all platform removals in the UK over the forecast period.

Examples of decommissioning projects already underway ;

 

In April 2016 Tullow Oil awarded subsea engineering and training firm Jee a contract to investigate the most appropriate options for decommissioning their Thames area assets in the North Sea, subsea services provider Bibby Offshore   secured a multimillion dollar contract with a North Sea Operator, to deliver decommissioning operations in the Northern North Sea East Shetland Basin (10-13)
Norway
The number of exploration wells in the Norwegian part of the Barents Sea is forecast to increase from 7 in 2015 to 10 in 2016 .  

Statoil has said it was seeking a rebound in exploration activity offshore Norway in the next few years with a focus on the Arctic 

In March 2016

KCA Deutag said it is looking for 300 operational staff in Norway

; 150 staff members on each of its two Category J jack-up rigs n the Norwegian sector of the North Sea, and operated by Statoil (14-15) 
Russia /Antartica 
Oil production in Russia grew in 2015, mostly due to increased oil recovery from conventional fields and the exploration of new deposits, including reserves that are hard to recover and is forecast to increase in 2016. 

 As such, the job market has remained steady and there is still high demand for Western rig managers and health safety experts with experience in the region.

EU and US sanctions have restricted trade with the West. In 

response to tightening sanctions, Russia has also turned to China for financial support and to tap into the Chinese talent pool in order to replace those workers lost as a result of western companies withdrawing from Russia following the sanctions. Russia and China have agreed a $400bn deal which will see Russia supplying China with gas 

Russia has expressed its intention to "strengthen the economic capacity of Russia… through complex investigations of the Antarctic mineral, hydrocarbon, and other natural resources" in its 2010-2020 Antartic strategy  (16,17)
Australia Hiring Hotspots 2016
Although hiring for LNG project construction is now slowing down, a recent study by Energy Skills Queensland forecast that

demand for workers in upstream Coal Seam Gas (CSG) would not peak until 2024. T

he need for these different roles will change over the duration of the project.

Since well servicing requires the most manpower following the drilling and gas field development stages, a rise in demand for these roles is expected in the next one to two years

.  According to a recent study by the Australian Workplace and Productivity Agency,

Australia will require approximately 3,000 LNG process operators over the next two to three years, however, current estimates suggest there are only between 200 and 300 available.

This will raise concerns among operators that there could be a repeat of over-inflated compensation packages, which blighted budgets during the design and construction phases.

 (18)
Asia Hiring Hotspots 2016
 

In 2015 where there have been redundancies in the region, these have mainly been as a result of restructuring by international companies. While drilling contractors have suffered, 

National Operating Companies (NOC) and EPC contractors within the GCC have continued hiring for essential skills, for example for project and construction professionals

(19)

Oil exporting countries in the Middle East ( Saudi Arabia, Kuwait, Qatar, Bahrain, Oman and the United Arab Emirates) lost $390bn in revenue due to lower oil prices last year, oil still accounted for 72 percent of total revenue last year and  losses of $500bn forecast for this year. As a result  in April 2016 Saudi  unveiled "Vision 2030," regulatory, budget and policy changes to be implemented over the next 15 years to make the Kingdom less reliant on oil (20) 

Iran is the second largest economy in the Middle East and North Africa (MENA) region after Saudi Arabia. In 2016 international sanctions were removed in Iran which could signal Iranian oil & gas flooding the market in 2016; Iran is  the world's fourth largest country in terms of  crude reserves, with oil reserves of 158bn  and holds more than 34,000 bcm of natural gas reserves which account for nearly one-fifth of the global proven reserves of natural gas. One of the greatest opportunities in Iran remains the hydrocarbons sector.  (21-22)
2016 Panama Canal Zone expansion –  will benefit U.S. oil & gas, allowing cost savings on LNG trade routes from the US Gulf Coast to East Asia
Singapore – oil & gas activity will be concentrated on South Asian (predominately India) and Southeast Asian LNG markets
India – The Indian government has begun work to study and design ways to boost domestic oil production, including the regions of Jammu and Kashmir which are thought to have significant reserves.  Shale gas – State–owned ONGC Limited is planning to explore as many as 17 shale gas and oil wells in both east and west coasts with an investment of aroundRs.700 crore (23)
China is the world's second-biggest oil consumer and fourth largest producer and continues to push ahead with reforms to open up its oil markets e.g. for the first time it has begun to grant quotas for imported crude to privately-owned refiners (24)
 Africa Oil & Gas Hiring Hotspots  2016
Several of the regions' governments (e.g. Nigeria, Tanzania, South Africa and Kenya)  have passed bills in support of the oil & gas industry  to attract investment e.g. the Nigerian Government has pledged to overhaul the state owned Nigerian National Petroleum Company (NNPC).  

In Nigeria t

here has been an increasing use of contract staffing, outsourcing  as employers look for new ways to cut cost

(25, 26)

East Africa's huge offshore gas potential

still has a pivotal role to play in the global LNG market. Anadarko and ENI continue to push ahead on plans to build world class LNG facilities,with analysts estimating that

LNG exports could be worth up to $39bn per year to Mozambique, however

there are a number of s

kills shortages to support LNG and future E&P acvtivities

(27)
 South America  Oil & Gas Hiring Hotspots  2016
Mexico – energy sector privatisation –  is generating opportunities for  (E&P) operators, the E&P arms of international oil and gas companies, suppliers and investors e.g.  in 2015 Transcanada announced that it expected to benefit from Mexico's energy sector privatisation and will build a new pipeline to carry gas from hydraulic fracturing in the US to Mexico's electricity grid, the first pipeline  

under Mexico's energy sector privatisation era

Argentina – planned policy changes by a new government will help attract foreign capital into the country's oil and gas industry. The Vaca Muerta play, located on Argentina's western border with Chile, is one of the most significant shale resources outside the U.S. (28)

Heading to OTC Houston 2016 ? Ten Live Will Be There !   

– GLOBAL TALENT ACQUISITION – SCOTTISH INDEPENDENT RECRUITER ATTRACTING TOP TALENT –  will be in Houston from Saturday 30 April to Wednesday 4 May for OTC  Houston 2016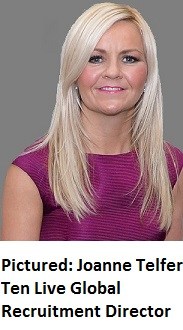 Our Global Recruitment Director Joanne Telfer will be at Offshore Technology Conference Houston  OTC 2016 – come and meet Joanne at Booth 2063 at the Scotland Pavilion, NRG Center, OTC 2016, Houston.    Joanne will  be staying at the Hilton Post Oak,  2001 Post Oak Blvd, Houston, TX 77056  
Contact Joanne: Cell +44 7547 761779  E-mail joanne@tenlivegroup.com 

Ten Live is a multi award-winning, independent, Scottish global oil & gas talent acquisition and management firm.    Fast-turnaround, quality,added-value, scalable  global recruitment search and selection solutions   360 global contract, temporary, permanent manpower solutions for  blue-chip global majors, SMEs, preferred supplier to global corporations delivered via our talent management & acquisition Engage© Programme,  underpinned by our QMS ISO 9001:2008, ISO 14001: 2004, ISO 18001: 2007 accreditations Strong strategic client partnerships and candidate relationships Real-time global pool of highly-skilled candidates 24/7 service capability    Executive, Operational & Support Onshore & Offshore Recruitment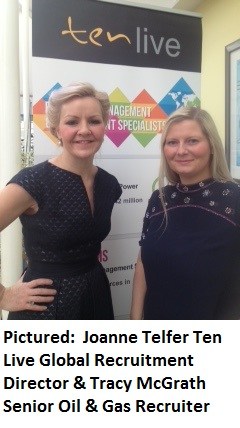 Our expert,  dedicated, highly-experienced oil & gas energy recruiters  go beyond the norm to ensure our clients find the right people for their firm and to retain top talent –  onshore and offshore (full rig, engineering, subsea, onshore marine, QHSE, scientific, oilfield services, full project teams, skilled/unskilled labour) commercial In-house Payroll/ Invoice /Business Services  Master Vendor & Onsite Services  Relocation & Visa Services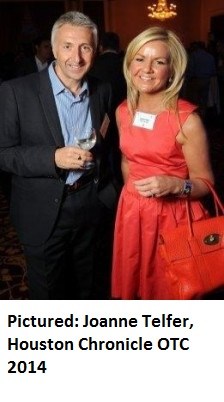 Ten Live is an international resource management company with the expertise & the commitment to work together with our clients to find the right recruitment and retention solutions to ensure success   With our roots in Scotland,Ten Live  operate across the United Kingdom, MENA, Asia Pacific, Africa, the Americas and Australia.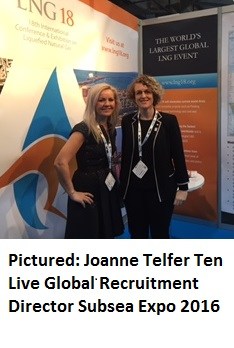 We provide 360-degree customer-centric resourcing solutions in; technical (energy, engineering and manufacturing),supply chain/logistics , industrial telecoms, and general staffing      
Officially one of the Top 90 companies in Scotland We have immediate availability to a UK and global pool of  skilled, unskilled, middle management and executive personnel – the right people are sourced for our clients, ranging from Senior Executive, Operational, Technical & Support on a Permanent and Contractor basis from Individual Placements to full 360 degree project resource solutions within the  technical (energy, engineering, manufacturing), industrial, supply chain/logistics, rail and telecoms sectors
At  

Our Guiding Principle Is Quality

We are extremely proud of our quality management systems which we continually seek to improve through our ISO 9001:2008, ISO 14001: 2004 Environmental Management and  ISO 18001 : 2007 Health & Safety Management accreditations.  In January 2016 we have just achieved ISO 9001:2008 for another year ! Our ISO accreditations reinforce  our   commitment to  quality and continuous improvement which we manage via our Engage© programme to our clients, candidates & contractors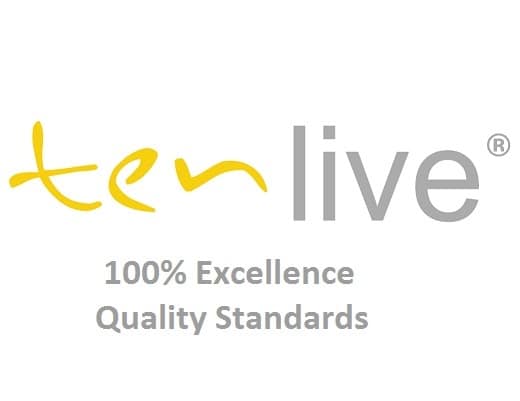 In January 2016 we were once again awarded  100% excellence by an external multi-client auditor for our Legal & Compliance, Client Service and Operational Processes  with one of the UK's leading brands. This endorsement cements 

our commitment to quality excellence
Check out Ten Live's latest jobs – 



  For The Latest 

 And  Industry News   Follow  

Sources: 
(1) The 2016 Compensation, Recruitment and Retention Guide for the Oil and Gas Industry 2016, Hays   
(2) 21.4.16 http://www.oilandgas360.com/lng-bill-add-45000-jobs-soon-2018/
(3)23.4.16  http://www.cbc.ca/news/canada/calgary/24k-jobs-lost-2016-outlook-1.3550476
(4) 23.4.16 http://www.huffingtonpost.ca/2016/04/23/canada-oil-gas-job-losses_n_9762498.html
(5) 26.4.16 http://www.oilandgaspeople.com/news/8282/apache-awards-subsea-7-contract-offshore-uk/
(6) 22.4.16 http://www.heraldscotland.com/business/14444710.Wood_Group_wins__150m_North_Sea_contract/
(7) 25.4.16 http://www.worldoil.com/news/2016/4/25/wood-group-secures-four-statoil-contracts
(8) 19.4.16 http://www.heraldscotland.com/business/14435790.Hurricane_Energy_to_drill_off_Shetland_after_securing___52m_funding/?ref=eb
(9) 18.4.16  http://www.bbc.co.uk/news/business-36069751  
(10) 17.2.16 http://www.energyglobal.com/upstream/drilling-and-production/17022016/Significant-opportunity-for-decommissioning-work-in-the-North-Sea/
(11) 17.2.16 http://www.oedigital.com/component/k2/item/12086-jee-wins-tullow-north-sea-decommissioning-work
(12) 17.2.16  http://www.osjonline.com/news/view,massive-decommissioning-potential-on-both-sides-of-north-sea_41888.htm
(13) 5.4.16 http://www.oedigital.com/component/k2/item/12088-bibby-gets-north-sea-decom-work/
(14) 11.3.16 http://www.offshoreenergytoday.com/report-kca-deutag-looking-to-hire-300-offshore-workers/
(15) 22.4.16 http://www.adn.com/article/20160422/norways-arctic-bright-prospect-crisis-hit-oil-sector
(16) 2016 http://www2.deloitte.com/ru/en/pages/energy-and-resources/articles/russian-oil-gas-outlook-survey.html
(17) 28.1.16 http://globalriskinsights.com/2016/01/russias-long-game-in-antarctica-runs-political-risk/
(18, 19) The 2016 Compensation, Recruitment and Retention Guide for the Oil and Gas Industry, Hays
(20) http://www.cbc.ca/news/business/imf-forecasts-middle-east-oil-exporters-will-miss-out-on-500b-in-2016-1.3548370
(21) 25.4.16 http://www.fxstreet.com/analysis/iran-growing-oil-and-gas-production-vs-monopoly/2016/04/18/
(22) 20.4.16 http://www.lexology.com/library/detail.aspx?g=56a568b8-b19e-4dc5-ac41-43043532e2af
(23) 24.3.16 http://www.livemint.com/Industry/UeOEI2j4lARwyoxMr4tKVJ/ONGC-to-drill-17-exploratory-wells-for-shale-gas.html
(26) 22.4.16  http://www.cnbcafrica.com/news/western-africa/2016/04/22/150,000-jobs-lost-in-nigeria%E2%80%99s-oil-industry-%E2%80%93-pengassan/
(24, 25, 27) The 2016 Compensation, Recruitment and Retention Guide for the Oil and Gas Industry 2016, Hays