6 Mistakes To Avoid When Writing Your Cover Letter
When applying for jobs, most companies will ask you for a cover letter along with your CV.  Some people can be quite confused about what exactly a cover letter is: it's a letter which is written to 'sell your application' and set yourself apart from other candidates.
Cover Letter Layout Guide
Here's a quick guide to laying out a cover letter.
Got your layout sorted? Great, now let's focus on what you're actually going to write in the cover letter. You want your cover letter to stand out and say to potential employers 'you need me for this role!'
In this post, we will cover the most common mistakes that you should be avoiding when writing your cover letter.  Take time to make sure that each point you make gets read and noticed.
Here are 6 things not to do when writing your covering letter.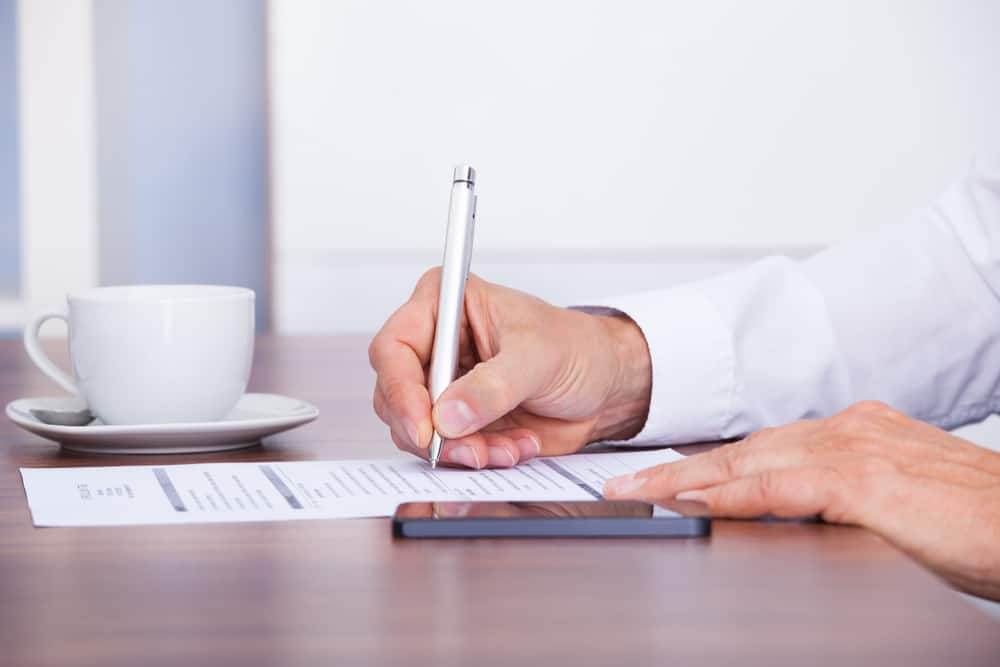 1. Overusing "I"
This might sound like a contradiction, but it's not your life story that the employer is asking for. This letter is about how you will meet their business needs. Normally, if there is a job description for the role, the letter would be tailored to match your skill set. Put down on paper what you've done previously in another role to match the role you're applying for.
2. Weak Introduction
The first paragraph of your cover letter will give the employer an indication of whether you are suited to the role or if they'll source another candidate. Again, you want to show confidence, but not be egotistical. The introduction should make employers go 'WOW, I need to interview this person' and not, 'maybe they're not right for the role.'
Here are examples of weak and strong introductions:
Weak: Please consider me for the role of…
Why this is weak: Everyone submitting a cover letter will have this somewhere on their application. Save it for the end when you've already impressed them.
Strong: Your organisation's need for a top-performing manager is a great match for my five year history as an award-winning manager for top sales in my sector.
Why this is strong: This demonstrates the candidate has experience in the role, shows off their achievements and why they have excelled in their time as a manager.
3. Don't Exceed One A4 Page!
You don't want employers to lose interest and tire of reading quickly, especially when you have an amazing application. Keep the points relevant and respect the time of the reader as they may have quite a few applications to go through.
4. Always Customise!
This point is always important! If you are applying for more than one role with various organisations, do not have a standard cover letter! Applying for one organisation will be completely different to another, so taking the time to tweak your application will mean a greater chance of the employer reading through your cover letter right to the end.
5. Repeating Your Resume
You have your CV/resume there for a reason. Don't copy and paste your CV/resume. Your cover letter is the chance for you to show off your skills, attributes and achievements. Be proud of what you have accomplished but remember to keep the length to one sheet of A4.
6. Signing Your Cover Letter
It sounds obvious, but people forget to sign their name on the cover letter because their name is on their CV. From a business point of view, it doesn't look professional. It takes 5 seconds to sign your name. It could be that one crucial detail from getting an interview to choosing another candidate who has signed their letter.
We here at Ten Live hope you have enjoyed our handy tips and tricks for writing your cover letter and wish you every success with your job hunting.
For Information Regarding Our Manufacturing Recruitment Services Contact:

Joanne Telfer
Director 
Ten Live Group
Award-Winning Global Manufacturing Recruitment
Mob: ++44(0) 7547 761779
Email joanne@tenlivegroup.com
Skype: joanne.telfer4
Tel: ++44 (0) 1236 702007