Business Is Booming At Ten Live Recruitment As The UK Jobs Market Reports Continued Healthy Growth

Business is booming at Ten Live Recruitment as our recruitment for our UK and global clients has ramped up markedly over recent months. 
This reflects the continued growth in the UK jobs market, contrary to widely held predictions of post-General Election gloom.
Market demand for permanent staff was at its highest peak for 2 years with demand in the temporary staff sector also up in May 2017(1). Moreover, a June 2017 poll of more than 2000 UK employers also showed around 5% were planning to increase staff levels rather than cut them over the July-to-September quarter 2017 (2).
We are seeing very strong hiring demand
from our clients across all sectors in June 2017
 UK Manufacturing Hiring Up (May – September 2017)
In May 2017 UK manufacturing showed growth across the sector for the tenth month in a row. The forecast for the manufacturing industry going forward is good and 56% of manufacturers expect output to grow over the coming year (3).
The ongoing expansion of the manufacturing sector had a positive impact on both business sentiment and job creation. Employment rose for the tenth consecutive month in May, with the rate of jobs growth the fastest since June 2014 (4). 7% of manufacturers expect to increase their workforce over the coming July-to-September quarter 2017 (5).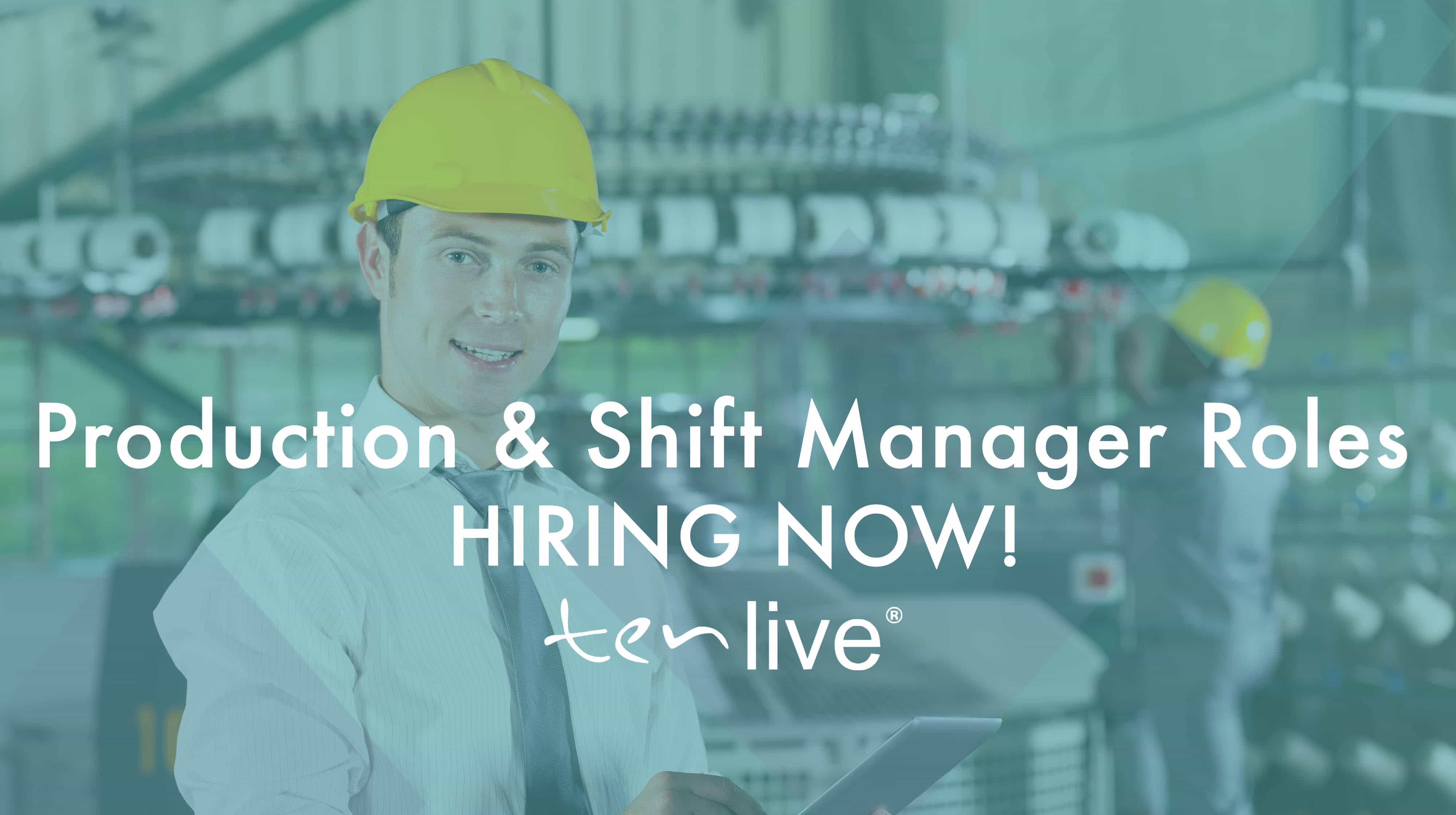 Ten Live is currently recruiting shift managers, production managers and team leaders for our global manufacturing clients. Click to apply and find out more!

UK Rail Hiring Up – June 2017
In June 2017 24,000 more people are employed in the rail and its supply chain compared with two years ago, an increase of 11%, much higher than 3% growth recorded in employment across the rest of the UK. The increase has been in construction, technology and engineering roles(6). More than 100,000 jobs are also forecast to be created in the industry in the next decade (7).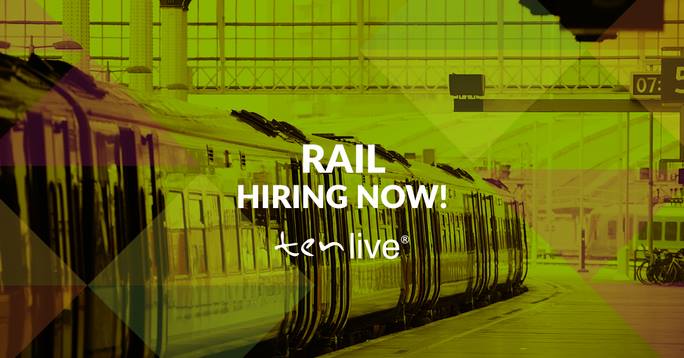 Ten Live is currently recruiting Principal Consultants and Consultants with Rolling Stock experience for our leading UK Rail client. Click to apply and find out more!
UK Logistics & Warehouse Hiring Up – April 2017
The UK logistics industry employs around 2.4m people (1 in 12 people in the UK work in a logistics role). The industry will need 450,000 new people over the next 5 years (80% to replace people leaving the industry) (8). In 2017 the UK's logistics jobs market rose by a 7% average monthly in terms of vacancies since April 2016.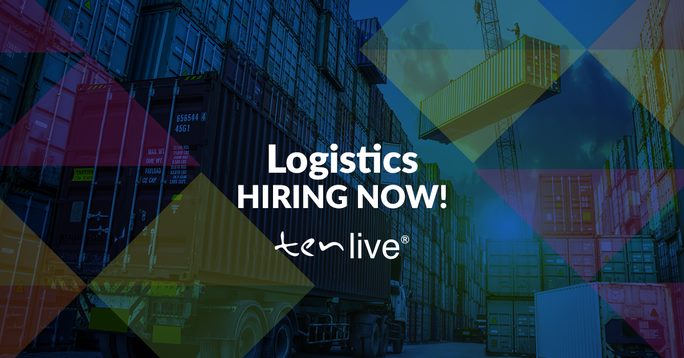 Ten Live is recruiting for a wide range of logistics & warehouse roles from Warehouse Manager to team leader, goods in checkers, booking on clerks, porters, stock runners, SOP Station, controlled goods operatives, fridge assemblers, warehouse operatives, order picking , counterbalance forklift drivers… Click to apply and find our more!
We're Also Hiring In Other Sectors… View them 

m

ore jobs here

!
Struggling with skills shortages or looking for top talent? Get in touch! We'd love to hear from you…
Contact
Joanne Telfer
Tel: +44 1236 702 007
E: joanne@tenlivegroup.com
Sources