Scotland's Distillery Industry Boom – Can Your Current Recruitment Agency Keep Up?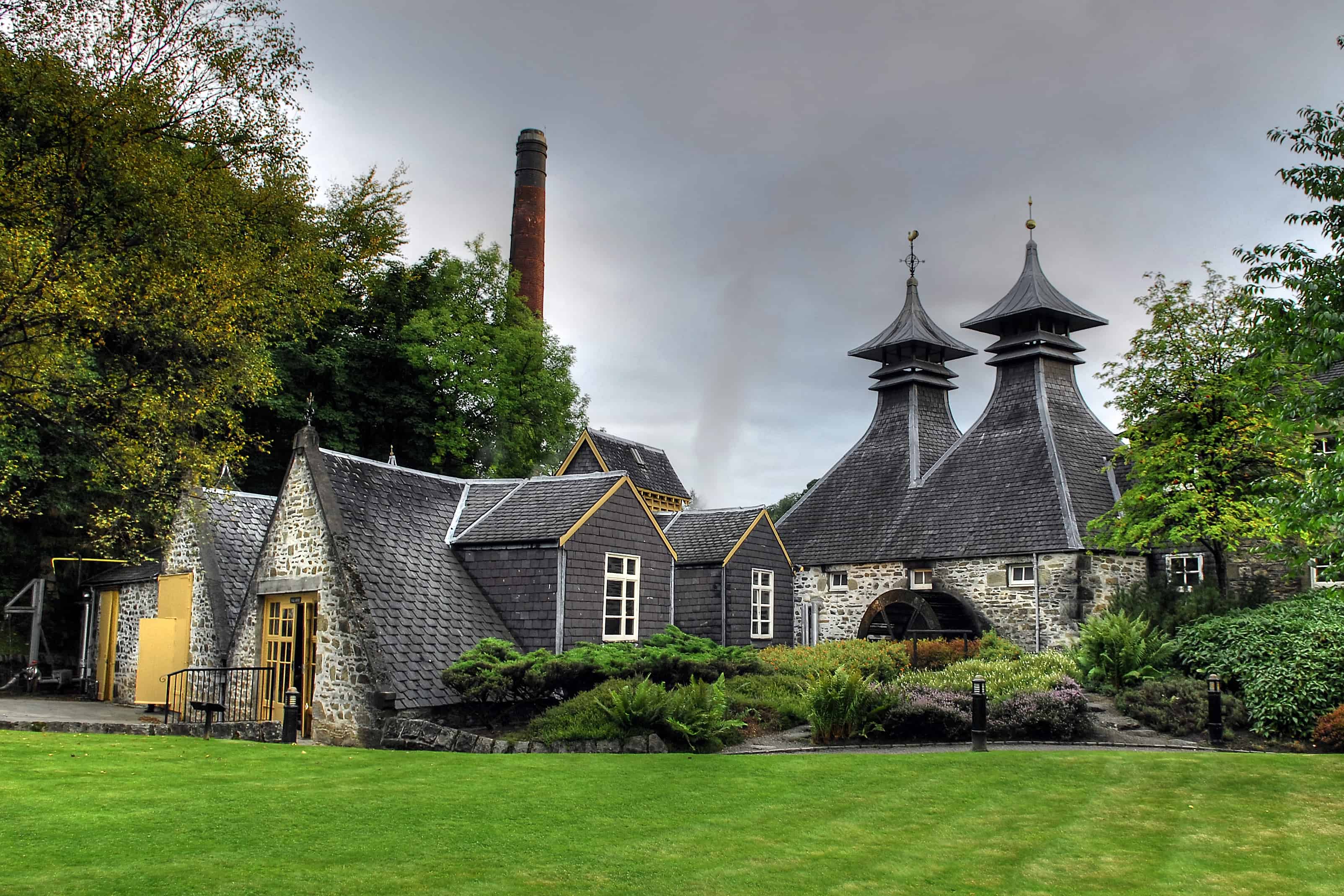 This is truly an exciting time in the history of the distillery industry in Scotland. The Scotch whisky sector, which accounts for a quarter of the UK's total food and drinks exports, is currently experiencing a level of investment in distilleries and production not seen since the 1890s.
In 2017, Scotch whisky exports from the UK were valued at £4.36bn, up by £356.3m (9%) on 2016's figures. The largest market growth for Scotch was in Latvia, where exports rose in value by 105% to £120m. Exports of single malt Scotch whisky also experienced further growth, rising by 14.2% in 2017 to £1.17bn.  To cater for this huge increase in demand, new distilleries are springing up and old ones are being revived. Nick Morgan, Diageo's head of whisky outreach said; " Never in the history of Scotch whisky-making have there been as many new, planned and reviving distilleries as now. "
Case Study: A Ten Live distillery client was recently let down by their regular recruitment agency.
The brief: to source 2 cask handlers to start work asap.
  Is this your experience with your current recruitment agency? Do you need quality distillery staff quickly?
Get in touch with Ten Live! Award-winning food & drink industry recruitment
Current Scotch Whisky Distillery Industry Developments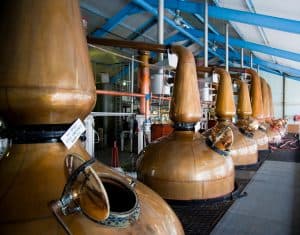 The Scottish Craft Distillers Association (SCDA) and Scotland Food and Drink have recently formed a new alliance, which they say signifies the growth potential of the distilling sector. Members of SCDA will now automatically become members of the Government-backed organisation, which aims to boost the food and drink industry by £30bn by 2030.
In recent months the Scottish Government has also called for Scotch to be defined in UK law in order to protect whisky exports after Brexit. Scotland's economy secretary Keith Brown has written to UK ministers calling for protection of the Scotch whisky industry and Karen Betts, CEO of the Scotch Whisky Association, said"With more than 40,000 jobs supported by the Scotch whisky industry across the UK, 7000 of which are in rural Scotland, it is crucial that we continue to support both the new wave of whisky entrepreneurs and established distillers who are taking Scotch to the world."
The Distillery Industry Scotland 2018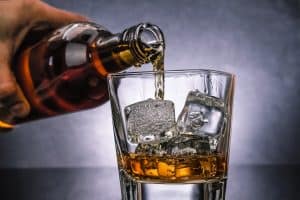 There are currently 126 Scotch whisky distilleries, from major commercial brands to small craft distillers. Over 40 new distillery projects are in varying stages of development, many in areas not immediately associated with whisky making, such as Daftmill, Eden Mill, Kingsbarns and Lindores in Fife, and Clydeside in the centre of Glasgow.
In 2018 12 new distilleries will be set up including;
Ardnahoe Distillery Islay, Ardross Inverness, Borders Distillery Hawick,  Burnbrae East Kilbride, Crafty Distillery Newton Stewart, Douglas Laing Distillery Glasgow, Crabbie's Distillery Edinburgh, Reivers distillery Borders and Toulvaddie Distillery Tain, Falkirk Distillery Polmont, Holyrood Park Edinburgh
Distillery Industry Scotland – Scotch Whisky Trend – Premiumisation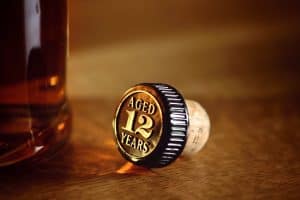 A spokeswoman for the Scotch Whisky Association said;"It's great to see such unprecedented investment in the Scotch whisky industry, with new distilleries opening and older ones being given a new lease of life. It's also encouraging that this investment is happening across Scotland from the Borders to the islands. Modern whisky drinkers – particularly younger drinkers from the millennial generation – want whiskeys that are different, special and authentic and the new distilleries aim to meet this demand". "Premiumisation has been a trend for a long time," says Simon Erlanger, MD of the Isle of Harris distillery, "Millennials are looking for authenticity and provenance."
Planned Whisky Distilleries Scotland 2019 & Beyond
For 2019 and beyond there are an additional 22 distillery projects at various stages of planning all over Scotland including;
Ardgowan Distillery Glasgow is set to completed by 2020.Once operational, the distillery will support six full-time jobs and create 15 jobs in the visitor centre and around 47 jobs in the wider local economy in the first five years.
Ian Macleod Distillers will reopen Rosebank Distillery in Falkirk in 2019
Diageo is investing  £35m to reinstate its distilleries in Port Ellen and Brora by 2020
Isle of Arran (second distillery at Lagg)
Eden Mill is building an additional distillery
Do you need highly-skilled, experienced, quality specialised, operational or support distillery staff quickly?
Get in touch with our expert food & drinks industry recruitment team!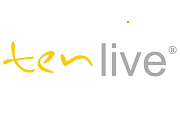 Ten Live is an award-winning recruitment company based in Central Scotland. We have an enviable reputation in the industry for  100% service excellence and sourcing and placing the highest quality, food & drinks industry experienced candidates in permanent, temporary or contract positions – whether highly-specialised, in-demand, skilled or unskilled, from senior executives to warehouse, production workers, and support staff.
We have long-standing contract relationships with our Food & Drinks industry clients, from emerging brands to some of the largest,  well-known companies in the UK and internationally, master vendor status for the UK & global organisations.
Contact
E: info@tenlivegroup.com
Tel: +44 (0) 1236 702 007
SOURCES