Finance & Accountancy Skills In Highest Demand Across All UK Industries- Finance & Accountancy Jobs Update June 2018
UK Business Confidence & Hiring Grows June 2018 
The UK's decision to leave the EU  has undoubtedly caused ongoing uncertainty across all industries in the UK.  Despite this, the outlook of UK employers for their organisations' business activity remains positive in June 2018. Around 60% of employers in the UK say they plan to take on permanent staff in 2018 and around 30% plan to take on temporary or contract staff. Finance & Accountancy Skills in highest demand across all UK industries!
In manufacturing, where production grew by 1.4% year on year in April 2018, a poll by the EEF of more than 300 manufacturers found they remained generally positive, with business confidence holding up looking forward to the second half of 2018, particularly in the labelling and packaging sector.

Increasing Demand  For Talent June 2018
According to a number of recent surveys more than two-thirds of UK employers in almost every industry say their biggest recruitment challenge is finding suitable talent, particularly in the Midlands, with least skills shortages in London and the North West.
With competition for talent already high in areas such as manufacturing, education, engineering, IT nursing, the greatest effect of this increasing demand for talent will be on productivity, affecting the bottom line of many organisations and their growth, revenue and profit.
We Are Recruiting – Finance & Accountancy  Jobs – Apply Today!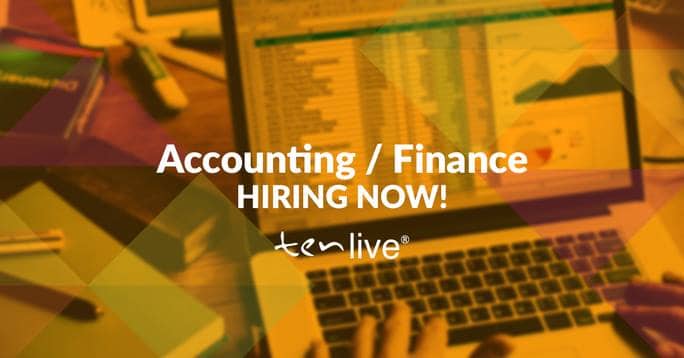 Finance Controller Saudi Arabia – Fantastic Package – Top Education & Training Provider
Financial Controller Glasgow UK-Highly Competitive Salary With Global Manufacturing Company
Skills Most In-Demand  June 2018 – Finance & Accountancy
The UK's unemployment rate is the lowest it has been for 43 years  –  4.2% in June 2018, down from 4.6% in 2017. This means we are seeing more people in work – 32.39m people in employment in the UK 2018, 440,000 more than 2017.
A recent REC (Recruitment & Employment Confederation) Report on Jobs shows that demand for staff increased in June 2018, with finance & accountancy jobs showing the highest demand across the country.
Hiring finance & accountancy professionals is a priority for businesses across all sectors to achieve their strategic and operational business objectives.
Is Recruiting Talented Finance & Accountancy Professionals Your Top Challenge?
Tel: + 44 1236 702 007
Award-Winning Accountancy & Finance Recruitment
Most In-Demand Skills In 2018 – Finance & Accountancy
Accountants (finance managers/financial controllers)

Part & newly-qualified accountants to help conduct increasingly complex financial analysis in medium to large organisations (tax/audit)
Accountants are now expected to contribute to business decision-making and to support strategic thinking in addition to financial management duties
Accountants are increasingly in demand as businesses seek their strategic insight in uncertain times in an environment driven by big data, rapid digital/ technological change, risk management, globalisation and talent
The skills employers are looking for most include communication, commercial acumen, leadership, analysis & evaluation, creativity, vision, the ability to drive decision-making across the business and a global outlook
Software expertise in demand – cloud computing
Outsourcing continues to grow  – accountancy technical skills coupled with IT expertise – flexible home working

Payroll professionals are in high demand to deal with ongoing legislation; IR35, gender pay gap reporting, pension auto-enrolment
Audit/Risk/Compliance/Tax/Advisory  to mitigate risk to reputational damage via digital media
Management consultants
Actuaries
Economists
Statisticians
Attracting & Retaining The Right Talent – Finance & Accountancy
In an environment where skills are already in short supply, there are so many businesses looking for suitable candidates from similar backgrounds and skills and at the same time having to compete against other sectors. Employers will need to be creative in both their recruitment and attraction strategies to attract and retain sought-after skills.
Focus On Benefits, Not Just Salary Alone
Increasing compensation packages to reflect market rate, or higher can help employers stand out against the competition. The overall UK average salary increase was just 1.8% in 2017.  In accountancy jobs salary increases ranged from  2.5% to 5%+
Many employers benchmark salaries and gather market and competitor information before deciding on a role's salary banding, but being flexible in the negotiation process with a preferred candidate will also help to ensure employers don't lose talent
Although 56% of UK employees are dissatisfied with their salary in 2018, for finance and accountancy employees, improving work-life balance is a higher priority than a salary increase.  To better attract and retain skilled finance and accountancy employees, companies should consider implementing flexible working policies where feasible to attract and retain top talented employees
Career progression remains a significant driver for candidates. More companies are beginning to implement new working initiatives and provide enhanced benefits packages, increased professional development and fast-track career progression programmes, to boost their company's attractiveness. Companies really need to selling these value-added benefits  to candidates  during the recruitment process to enable them to beat the competition
Shortening the recruitment process, upskilling staff, recognising transferable skills and utilising staff recommendations are key ways employers can also secure top-tier professionals
With a shortage of finance and accountancy professionals, some employers are investing in a more long-term approach by considering candidates from other sectors and training them up. their experience in working in other sectors is often highly beneficial as they bring new ideas.
Ten Live – Award-Winning UK & International Finance & Accountancy Recruitment
CONTACT
T: +44 1236 702 007
E: info@tenlivegroup.com
Click here for more information
SOURCES