GCC Rail – Saudi Rail Sector Update February 2018 (Part 2)
In our previous January 2018 update on the Saudi rail sector, we highlighted the government of Saudi Arabia's plans and major investment  in rail infrastructure and transport projects under 'Vision 2030′, including updates on;
The high-speed electrification rail Al Haramain Express project connecting Makkah to Madina
The North-South Railway, a passenger service which will connect Riyadh with Al Qassim, Hail, Majmaah, Al Jouf and Al Qurrayat (2750km).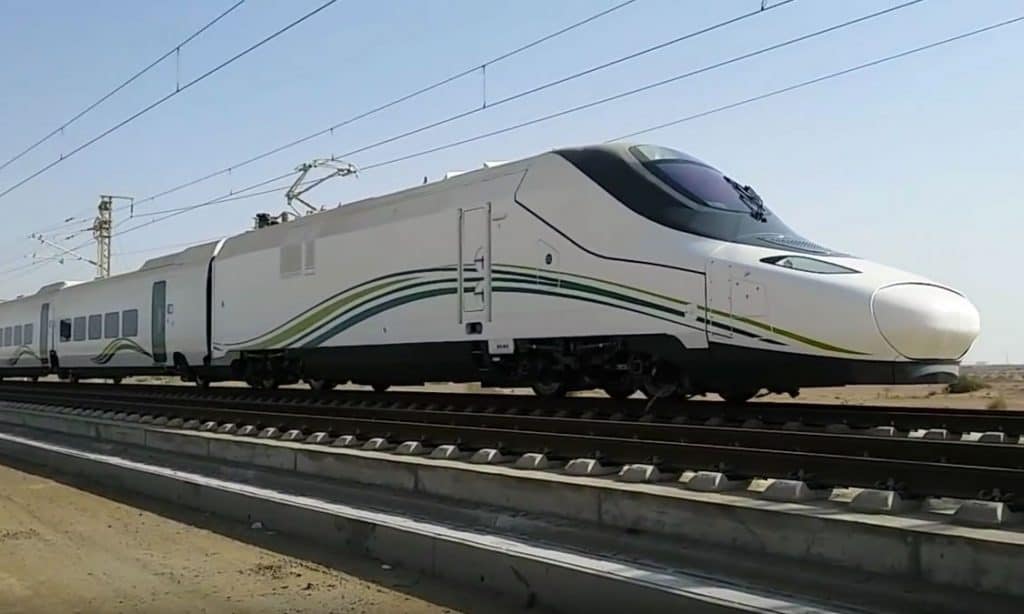 In Part 2 of our update on Saudi rail we look at the latest developments in;
The Saudi rail Landbridge project
The Riyadh metro project
Saudi Rail Update – February 2018
Speaking at the recent World Economic Forum (WEF) in Davos, Switzerland at the end of January 2018 the transport minister of Saudi Arabia Nabeel al-Amudi said that opportunities are coming up for international investment in upgrading the country's rail and transportation and infrastructure. The contracts are expected to be announced in the next few months. ;
"We have long-term public/private partnership (PPP) concessions that are in play. We are looking at restructuring some of our airports as well, allowing them to be privatized and then the big one is railroading"
Al-Amudi said talks with major firms about two different types of contract for rail infrastructure have already been initiated, firstly relating to the  operation and maintenance of existing lines and then PPP agreements on new railways KSA want to build, specifically "the big one, the 'Landbridge' between the west coast of the kingdom and the east coast."
Update On The Saudi Rail Land Bridge Project
The Saudi Land Bridge is a planned railway which will connect Jeddah on the Red Sea coast with Saudi Arabia's capital Riyadh and ultimately link into GCC ports and the wider Gulf. It is primarily aimed at transporting freight. The long-delayed project was targeted for completion in 2020, however other major rail projects such as the high-speed Haramain line linking Makkah and Madinah have taken priority.
Saudi Arabia is planning to issue tenders for its Land Bridge rail project by early 2018. Saudi Railways Company chief executive Bashar Al Malik said they had seen an
encouraging response to an invitation for expressions of interest for the 1,600km line from the private sector.  Local and international engineering companies and financial institutions are expected to be among the bidders.
Contracts for the project were first awarded in 2008 with the aim of accelerating freight transport across the kingdom from the current five days to two days. However, a financial disagreement with the selected consortium meant the government eventually opted to build the line itself in 2011 and there has been little progress since.
The project originally included 958km of track between Jeddah and Riyadh, the upgrade of a 450km line between Riyadh and Dammam and a second 150km line between Dammam and Jubail.
Al-Malik said the cost of the line would depend on the exact route chosen and the location of the Red Sea terminal. It was originally estimated to cost around $7bn.
Riyadh Metro Project – Update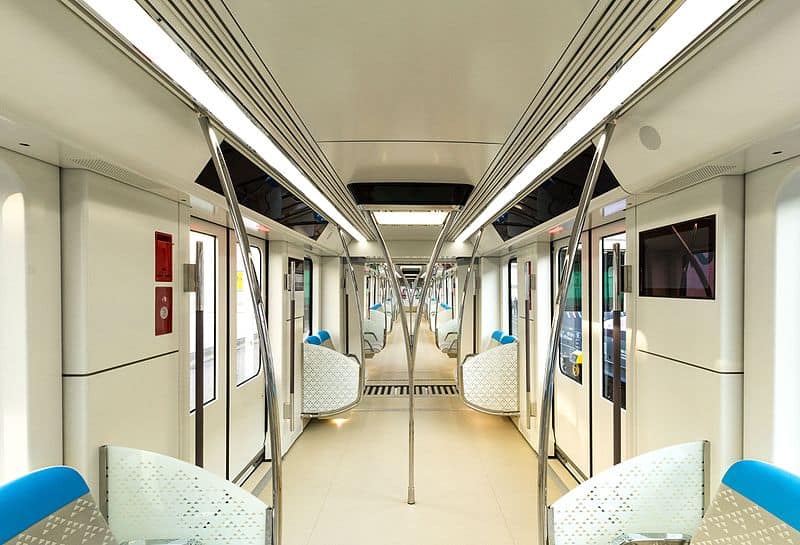 The Riyadh Metro is a rapid transit system under construction in the city of Riyadh. It is currently the largest metro project in the world costing about $22.5 billion to build. The automatic and driverless metro system has been programmed to start operations by 2019. It will consist of 6 metro lines spanning a total length of 176 km, with 85 stations.
In January 2018 UAE's Tecon Specialized Engineering Solutions won a $6.7m contract to provide emergency lighting services for three of the project's lines for the Riyadh Metro.
Also in January 2018, a partnership between Strukton and Wagner Solar was awarded a $3.8m contract to install almost 4,300 solar panels on a Riyadh Metro depot serving the rail system's lines 4 and 6.
What is Saudi Arabia's Vision 2030?
Vision 2030 is being overseen by Saudi Crown Prince Mohammed bin Salman and centers on three main themes to build an "a vibrant society, a thriving economy, and an ambitious nation."
A key part of the vision is to increase private investment and the growth of the private sector, which Saudi Arabia hopes will contribute 65 percent of gross domestic product (GDP) by 2030.
We Are GCC Rail & Transportation Recruitment Experts
Over the past 10 years, our team of rail recruitment experts has had a hugely successful and proven track record. Ten Live have recruited across the GCC Rail and Transportation sectors of the UAE, Qatar, Bahrain, Kuwait and the Kingdom of Saudi Arabia.
We are specialists in placing expertise within Rail/Metro work streams. Ten Live acquire top talent from the global pool, both English speakers, and English/Arabic speakers.
In KSA we recruit for projects such as the Riyadh Metro, Makkah Metro, Jeddah Metro, Haramain High-Speed Rail project, North-South Railway,  KSA Landbridge project, etc.
We source the highest quality candidates for international or local KSA companies and recruit rail professionals /workers who are based locally in KSA /GCC or candidates globally seeking to work in KSA.
We pride ourselves on providing our GCC rail & transportation clients with a personalised, tailored service supplying professional, reliable, permanent and contract resource :
GCC rail & transportation recruitment – Search & Selection
Contingency Recruitment
Recruitment Consultancy
Resource Management
HR Consultancy and Retention
RPO
Bids & Tender support
Contract Management
How can we help you hire staff for your GCC rail project?  Get in touch with Ten Live!
Contact Ten Live 
Global RISQS and ISO 9001:2015 accredited rail and transportation recruitment
Tel: + 44 (0) 1236 702 007

SOURCES