HR Spotlight – Key Issues – August 2018
HR departments today are increasingly having to embrace and deal with a much wider and more difficult set of challenges than in decades gone by in order to effectively support their organisations day-to-operations and strategic growth plans – from ongoing skills shortages to major UK and European legislative changes such as GDPR and Brexit to integrating new technology such as AI (Artificial Intelligence) in their HR practices.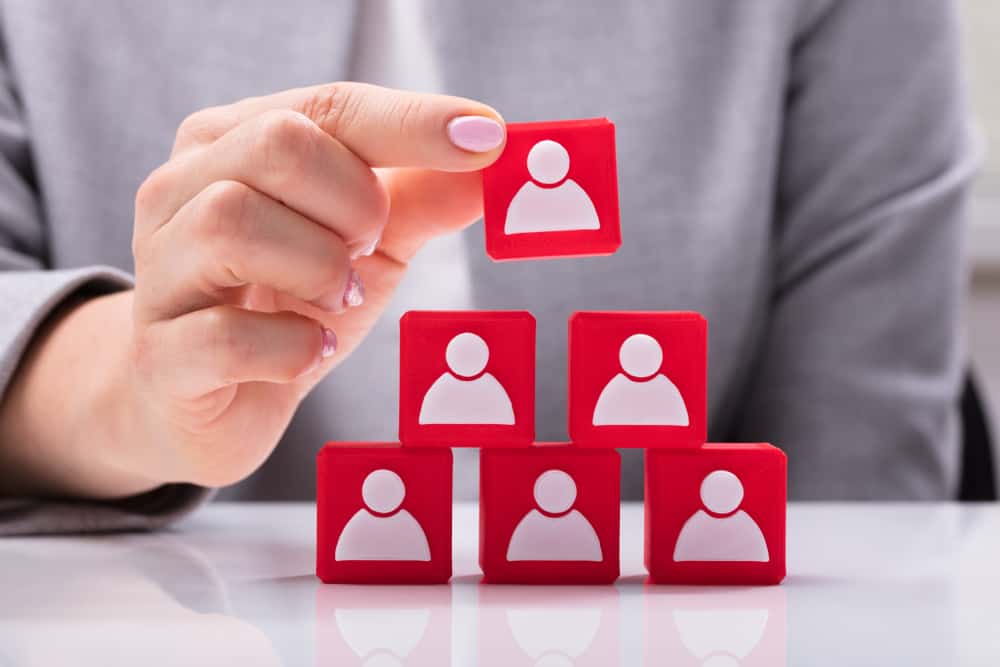 Here, we highlight some of the key issues facing HR professionals in the UK today;
Job Vacancies Up, But Major Difficulties Hiring Talent & Skills Shortages – August 2018 -2019
A July 2018 survey by the REC (Recruitment & Employment Confederation) showed permanent placements continued to rise sharply in July along with temporary placements also increased strongly, with the rate of growth up from June' 2018's low. Overall job vacancies expanded at the quickest rate for eight months,  led by the private sector
However, the supply of both permanent and temporary candidates fell sharply in July as vacancies rise at a quicker pace
Nearly 87%employers plan to either hold (64%) or increase (23%) permanent headcount in the medium-term (next 4-12 months). This rises to 93% amongst employers in both London and the North, whilst it was notably lower (82%) in the South (excluding London).
50% of UK employers who are recruiting for permanent roles expect to find a shortage of appropriate candidates in Q3 2018, higher than April–June 2017. Construction and Health & Social Care are the skills areas registering the most concern amongst hirers for permanent roles
72% of employers expect to find a shortage of appropriate candidates for temporary roles this year. This is more than double the figure expressed a year earlier (34%). For a second consecutive month, a shortage of Marketing, Media & Creative agency worker professionals topped employers' concerns. Similarly, drivers features as an occupation with key heightened forecast short-term demand, as does forecast demand for sales & retail staff, engineering & technical temporary workers 
A recent report showed the IT sector at a recruitment crisis point with an estimated 600,000 vacancies in digital technology costing the UK £63bn a year. The Edge's Director of Policy and Research, Olly Newton, commented: 'This highlights the urgent need for digital and technical subjects to be at the core of our national curriculum to ensure a talent pipeline for the future. If things continue as they are, in a couple of years there will be 1 million tech vacancies in the UK and yet the number of students taking IT and computing GCSEs in schools has fallen by almost 11% in the last year alone We are currently relying on the talent and skills of people coming from abroad, but clearly with Brexit on the horizon we need a new strategy". The report also says clearer career pathways into digital technology are especially important for girls and women. Only 17 % of the UK's IT specialists are female meaning we are barely tapping into half of our potential workforce.
In terms of solutions to the skills shortages, a third of UK businesses view apprentices as the most valuable source of emerging talent, according to another poll of over 2,000 senior HR professionals. The data comes following the introduction of the Apprenticeship Levy in April last year – an initiative designed to boost the number of young people entering vocational training. Graduates still remain the favoured talent pool for entry-level recruits, with 47% of respondents naming university leavers as the most valuable source of emerging talent. However, 28% of respondents admitted they were finding it difficult to fill graduate roles, with just 12% reporting that sourcing and securing the relevant skills is currently easier than it has been previously
We Are Recruiting – HR Generalist – Glasgow City!
Click HERE for further information & to apply today!
Upward Pressure On Salaries
According to the REC, average regular pay for employees in Great Britain increased by 2.7% between March–May 2017 to March–May 2018. In real-terms, however, once adjusted for inflation,  regular average weekly pay increased by just 0.4%.
According to research by British Chambers of Commerce (BCC) and Indeed at the start of August 2018, pay is set to increase in half of the companies in the next year.  32% of companies are planning an increase being 2% and 5%, 6% of companies are planning to raise wages by 6% and 20% are planning to give workers less than a 2% pay rise, which would mean their salaries would fall in real terms.
Low candidate availability and robust demand for staff have led to a further steep increase in salaries awarded to new permanent employees. At the same time, temp pay rates rose at a marked and accelerated rate,  close to April's two-year record. Those who change jobs can expect a pay rise 2.5 times greater than those who stay.
Brexit/Access To EU Workers & Non-EAA Workers/Staff Retention
With ongoing severe skills shortages ,some UK sectors have been heavily reliant on EU workers to fill vacancies e.g. in the IT sector at least one in five key technical roles are filled by non-British staff and employers say that the prospect of Britain leaving the EU is already making it difficult to attract EU staff.
Some employers have been investing in retraining their workforces. Others are hiring people with different skills. All of this means that there is a further increased competition for talent in the market.
Also, as the Brexit date looms ever closer, many UK employers in the UK and EU citizens who have been living and working in the UK for a number of years have been understandably concerned about their legal status.
On 21 June 2018 some clarity was given by the Home Office when it published 'a statement of intent about how EU citizens resident in the UK by 31 December 2020 and their families can apply for 'settled status' in the UK under the new EU Settlement Scheme' – EU citizens or a non-EU family member of an EU citizen who have been resident in the UK for five years or more by 31 December 2020 will be eligible for settled status.  Those who have been resident for less than five years by 31 December 2020 are eligible for pre-settled status and are able to apply for settled status once they reach the five year point
Many employers are now also realising that they are likely to need to attract more British nationals to certain roles. In some cases, this means providing additional training. It may also mean using different recruitment strategies.
UK employers are looking to attract and  increase non-EAA (European Economic Area) nationals to vacancies.  In July  2018 many employers hoping to recruit highly-skilled people from outside the  (EEA) were once again informed that their visa applications under the Tier 2 (General) route had been unsuccessful. The monthly cap had been reached once more – an issue that has continued every month since December. It also does not look likely that this situation will improve soon. The number of available certificates is likely to drop in September 2018 and many employers and applicants may still struggle to obtain an unrestricted certificate unless the government decides to increase the annual quota.
Gender Pay Gap Reporting
The Equality Act 2010 states men and women doing equal work must be paid the same.  However  across the UK, men earned 18.4% more than women in April 2017, according to the  Office for National Statistic (ONS).
New legislation came into force in April 2018 regarding gender pay reporting. Now the 9000 UK companies with 250 or more employees must publish their gender pay gap data,  the percentage difference between average hourly earnings for men and women
Companies cannot be punished for a wide gender pay gap, but they may be punished for failing to publish their data or for publishing inaccurate or misleading figures. The Equality and Human Rights Commission (EHRC) will be responsible for ensuring employers publish their pay gap figures.
Mental Health & Wellbeing Is A Major Concern
Mental health in the workplace is the top priority for  60%  of CEOs in the UK . However, just 16% of employers have a defined mental health strategy in place. Over 37% say they plan to introduce one in the next 12 months and a further 26%  by 2020. This suggests that by the early 2020s more than three-quarters (78 percent) of UK companies will have a defined mental health strategy
Wellbeing spending rose in 2017 and is expected to rise further in 2018, yet it remains relatively low,w ith a median spend of just £26 to £50 per year per employee, even at organisations with a wellbeing strategy in place
Demand For Flexible Working Among UK Employees Is On The Rise
A recent study has found that around three quarters of UK employees claim that flexible working benefits would make a job more appealing, In fact ,nearly a third would prefer flexible working to a pay rise.  The number of employees who favour flexible working is on the rise – up to 75 % from 70% in 2017.
The research also found that the approach to flexible working differs by gender, with 81%  of women saying that flexible working would make a job more appealing compared to 69% of men saying they would view employers offering flexible working more favourably.
Millennial workers are also more likely to want to work flexibly, with 70% citing it on their wish list, compared to only 47% of over 55s.
Reasons for increased demand for flexible working include more control over work/life balance,  convenience and cutting down on commuting tine.
Are You Struggling To Find HR Staff In Scotland, Across The UK Or Internationally?
Get in touch with Ten Live!
Contact

E: info@tenlivegroup.com
Tel: +44 (0) 1236 702 007
Sources