Meet The Team – Supply Chain Solutions – Alyson
Meet Alyson Watson, Divisional Manager of our Supply Chain Resource Solutions Business Unit at  who has a wealth of supply chain resource management experience.  
Alyson's areas of expertise include key account management, supply chain resource management (clients and candidates),  new business development, customer-centric service, legislation & compliance, site management and HR.
As our supply chain clients and contractors will agree, Alyson has strong business acumen and in-depth, extensive sector knowledge and experience which means that she immediately graps clients' requirements and works with the team to quickly identify and place the right  candidates for our clients' business needs, for their competitive advantage and long-term business success;
"

Alyson has a great understanding of our business and has the knowledge of contractors' availability to quickly respond to our requirements",

 

Ten Live client

"Fantastic service that is delivered by Ten Live's unique way of assessing and assigning the right people to the right task – this minimises our staff turnover and maximises our labour productivity

"

, Ten Live client
Alyson and the Ten Live supply chain resourcing team are recognised as one of THE top supply chain resourcing teams in the UK.  Alyson and the team's commitment to best practice is reflected in the 100% excellence in audit results that Ten Live continue to receive from external auditors and in our ISO accreditations; ISO 9001:2008, ISO 14001: 2004 Environmental Management and ISO 18001: 2007 Health & Safety Management;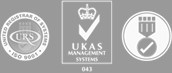 "Another 100% audit Ten Live..well done to the team",Ten Live client
One of Alyson's greatest strengths lies in her ability to develop and maintain long-term strategic partnerships with our clients and  long-standing relationships with our candidates; 
"We have been a partner with Ten Live for a number of years and have developed a strong business partnership based on the excellent customer service, quality of staff and overall professionalism they provide.  We work regularly with Alyson ..she  always works with a professional integrity and focus  on client satisfaction. We look forward to a continuing strong relationship with Ten Live", Ten Live client
" I have been with Ten Live for a year now and the service provided is 1st class. Great communication, professional and prompt with assignments ", Ten Live contractor
If you would like to find out more about how Ten Live can help you with your supply chain resourcing resourcing get in touch with Alyson at 

 and she will be delighted to help you,  e-mail alyson@tenlivegroup.com or tel 01236 702007.
Did you know ?  

 have THE best Supply Chain Solutions resourcing team in Scotland and provide;
– The very best customer-centric resource solutions & management
-Temporary and permanent placements
-High volume, fast-moving, quick response, flexible solutions
-Access to highly-skilled, experienced candidate pools
 For the latest Ten Live and industry news
-Follow  

 on our Ten Live's LinkedIn company page  or on Twitter 
-Ten Live's latest Supply Chain whitepaper  on  Peak Compliance Management or check out our other Supply Chain whitepapers on the 

 website 
Ten Live are delighted to have been nominated for Best Small Business 2014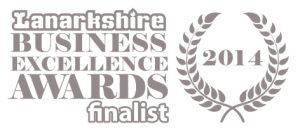 Ten Live have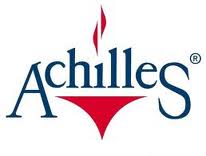 Achilles Link-Up Accreditation for provision of  of recruitment services and contingency labour

 is a global recruitment and resource management company, providing THE very best Global Customer-Centric Resource Solutions in the supply chain logistics solutions, energy and telecoms sectors in the UK, MENA, Australia Pacific, Asia and Central/North/South America

 supply chain clients include leading UK (FTSE 100 & blue-chip) companies across a range of sectors –  FMCG, Manufacturing, Construction, Energy, Waste Management, Design, Professional Cleaning,  Aviation, Rail, Wholesale, Recycling, Pallet Freight Distribution, Gas Supply, Engineering,  Global Logistics (including petroleum), Office Supplies Distribution, Building Services
 Looking for a job ?
Check out Ten Live's latest jobs at TotalJobs, Scotjobsnet