Multimodal 2019 – The HGV Driver Skills Shortage Continues – What's The Solution?
Coming away from Multimodal 2019 it's evident that the No.1 concern for the industry still remains the driver skills shortage, specifically how to attract and retain HGV drivers and how to make the sector a career choice for young people.
Leading industry expert , Professor John Manners-Bellit said that the driver skills shortages remains top of priority for UK businesses, whether logistics operator, retailer or manufacturer. The driver shortage has been an ongoing issue for many years, but today demand for  HGV drivers has never been greater and is reaching crisis point.  The problem is also not unique to the UK,  affecting the rest of Europe and other parts of the world, particularly the US.
Whats's the solution? Is there a solution? In this blog we explore the background to the shortage and what the government and industry is doing or should be doing to tackle the crisis.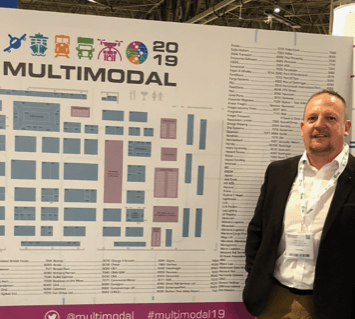 Image: Ten Live Director /Owner Gary Telfer @ Multimodal 2019
Where Are We At With The Driver Skills Shortage In The UK?
In 2018 there were 192,525 logistics businesses, almost all of which were SMEs with £942.5bn turnover, contributing £124bn  (GVA) to the UK economy
The logistics sector employed 2.7m people in 2018, 85% of were UK nationals
In 2018 the sector added around 200,000 jobs, primarily in occupations related to storage and warehousing, driven by the increase in online retail
In contrast, in the last few years the number of qualified HGV drivers continues to decline;

Mid-2018 there were a total of 311,973 drivers with a valid category C or C+E  driving licence entitlement, down from 319,888 HGV drivers in Q4 2017 and 333,491 in Q4  2016. The number of HGV driver licence holders who are actually currently driving for a living may in fact be less, rather finding more lucrative work in other professions/sectors . During the same period there was a broad increase in the overall UK national workforce,  an indication that workers continue to reject LGV driving as an occupation, perhaps due to the abundance of more attractive jobs with more favourable working patterns and conditions elsewhere

The top 3 job shortages in UK logistics in 2018 were storage and warehouse managers, HGV drivers, importers and exporters
The FTA estimates a shortage of  55,000 HGV drivers in 2019 and and it is predicted that by 2020 there will be a shortfall of 150,000 drivers
In April 2019 the Chartered Institute of Logistics and Transport (CILT) and Statista also found that 54% of logistics companies expect logistics skills shortages to grow over the next five years, compared to only 4% expecting the situation to improve. Meanwhile, 21% were uncertain as to their future recruitment ability,  particularly vehicle drivers and warehouse workers
The shortage of HGV drivers means that logistics businesses anticipate that 15% of HGV driver vacancies will not be filled in 2019, according to a March 2019 FTA Logistics survey report. In addition, for a further 36% of current HGV vacancies, businesses anticipate a long delay in finding the right candidate and 33.9% expect short delays in the finding the right candidate
In March 2019  21% of jobs in the road freight sector were also unfilled In Europe
What's Behind The HGV Driver Skills Shortage?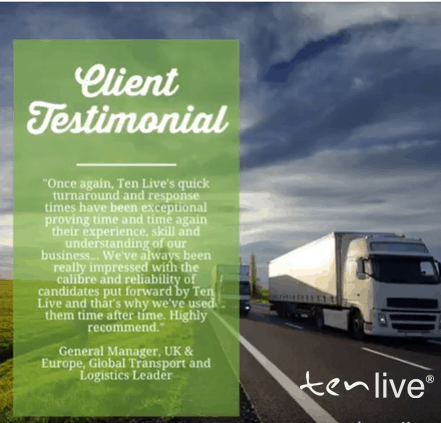 Industry experts such as Professor Manners-Bellit, the RHA (Road Haulage Association)  and the FTA  (Freight Transport Association) cite a number of reasons for the driver skills shortage, all of which are creating a huge problem for the industry to attract new, younger drivers and retain quality drivers;
An ageing workforce – in 2018 the average age of HGV drivers was 48. With 12% of HGV drivers over 60 and only 2% of drivers under the age of 25,  many drivers are coming up to retirement and not enough young drivers are coming through to replace them
Unemployment is  also at the lowest it has been for over 40 years and therefore the logistics industry is facing stiff competition for skilled staff from other sectors. Labour market trends for HGV drivers are out of step with general labour market trends, indicating that there is an ever-shrinking pool of active jobseekers from which to recruit HGV drivers
Brexit uncertainty and shifting migration patterns have led to logistics skills shortages. In 2018 13% of LGV drivers were EU Nationals, down from 14% in 2017. Brexit is likely to bring an even greater decrease in available staff, presenting challenges for businesses in all sectors hoping to attract and keep drivers
The UK's global competitiveness has dropped significantly and investment in the UK's transport and logistics infrastructure is urgently required to boost its attractiveness to international investors. The uncertainties surrounding Brexit are also  taking their toll on the logistics industry, acting as a barrier to the growth of their businesses internationally
The profession is seen as low-paid –  wages within the industry  have remained relatively low for the past decade, even though there is high demand
The large financial costs of becoming an HGV driver  – the cost of driving tests, medicals (every 5 years), initial Drivers' CPC and a digital tachograph card.   LGV driver training costs around £3000 plus £300 for the exam itself. With only a 50% pass rate, many drivers may also have to incur a further £300 test cost
Poor working conditions – lack of truckstops, poor quality facilities and basic welfare problems.  A 2018 Transport Focus  report revealed key concerns of commercial drivers include the lack of overnight security provision and the overall value for money represented by overnight parking fees. Drivers also reported difficulties in the availability of HGV parking, particularly during the day, as well as insufficient parking spaces for vehicles and poor toilet and refreshment facilities
The work-life balance issue –  the new younger generation of drivers is not willing to go through the same experiences as their predecessors to do a demanding, stressful job and work long anti-social hours –  they're looking for work closer to home and want better conditions to work in
Driver CPC has meant experienced drivers have been required to take extra training. This was viewed as too much for many drivers who have chosen to retire rather than complete the Driver CPC  by the 9 September 2019 deadline.  In July 2018 220,000 fewer hours were uploaded than in the equivalent month in the last five-year cycle.
Lack of take-up of apprenticeships/Apprenticeship Levy  – in 2018 there was a significant fall of 37% in the number of apprenticeship starts in supply chain logistics as young people have been attracted to other industries
Some haulage operators will not take on drivers under 25, even though they are qualified, as insurance premiums are too high
Newly-qualified drivers are often unable to find work straight away without relevant experience
How To Attract & Retain HGV Drivers And Make The Sector An Attractive Career Choice For Young People? 
SOLUTIONS

Lobbying the government
Add Class 1 to HGV driver apprenticeships
Apprenticeship alternatives – in-house training schemes
 Improve the appeal of  driving/logistics to young people in schools/colleges as a career
 HGV driver training funding – loan scheme
Sector-based work academies
Invest in improved HGV driver facilities
Increase pay
Promote HGV driving  as a career to women
SOLUTION 1 – LOBBYING THE GOVERNMENT
As the driver skills shortage continues, the government needs to do much more to help people enter the industry/ fund driver training programmes for career changers/new drivers
In April 2019  the RHA asked the industry to submit evidence to a Parliamentary Group (APPG) on Road Freight and Logistics on how the skills shortage is affecting the sector in order to build a strong case to put pressure on the Government to reverse the growing shortage of drivers
The RHA  is also pushing for the Government to support the industry's efforts to attract new talent such as the RHA's 'Road to Logistics' initiative, a national,not-for-profit organisation  training programme launched in 2016  with Microlise
SOLUTION 2 –  ADD CLASS 1 TO HGV DRIVER APPRENTICESHIPS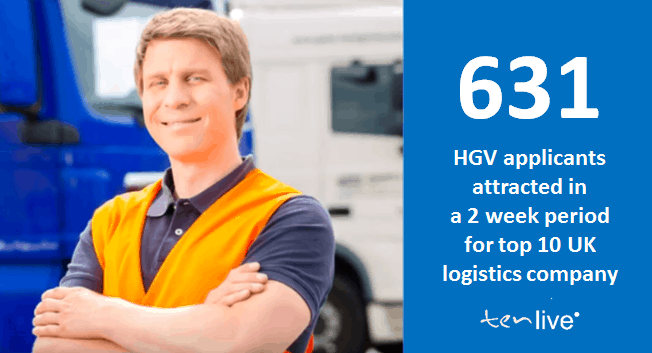 Apprenticeships are currently available for Class 2 LGV drivers.  Large logistics companies can fund a (Level 2) Class 2  apprenticeship – designed by the LGV driving industry – through their Apprenticeship Levy, while smaller firms have to pay 10%, with the remainder funded by the government;
Hauliers such as Gregory Distribution run a 13-month LGV2 apprenticeship scheme, designed to deliver a competent LGV driver twelve weeks from the start of the apprenticeship, including  licence acquisition, initial DCPC, competency in driving unaccompanied, health and safety, load security, manual handling, route planning and customer care.
The RHA is working with national apprenticeships provider Seetec to attract young drivers and support them to gain their LGV licence. In 2019 Seetec is working with more than 40 logistics employers with around 50 LGV 2driver apprentices already underway and around 200 being actively recruited or due to start in the next few months in England and Northern Ireland. Seetec will work with employers to assist with recruitment, and take care of licence applications, driver medicals, all theory and initial CPC training and tests, as well as practical driver training for the apprentices to gain their Cat C Licence;

In May 2019 Hermes partnered with Seetech on their  'Road To Logistics' Programme to help them address their UK driver shortage, targeted at helping unemployed workers gain skills and the possibility of full-time employment. The course is funded through the Apprenticeship Levy to  recruit a number of LGV 2 Apprentices who currently have no driving experience, supporting them to achieve their Cat C and Cat C&E Licence.
Construction materials group Breedon is currently working with Seetec to recruit the Group's first ten apprentice drivers. Stewart Hook, Group Learning and Development Manager for Breedon said: "We have had a lot of interest from people working in different roles who want to be drivers, but the cost has previously proved to be a barrier. We are making use of our Levy and addressing the issue of our current driver age profile. It is not sustainable for the industry to be recruiting drivers from our competitors, it is a far more attractive option to be able to grow our own drivers."

Transport and logistics group, Europa Worldwide Group also recruited a number of LGV  2 driver apprentices through Seetec in 2018
POOR LOGISTICS APPRENTICESHIP TAKE-UP IN 2018 – 
The overall number of apprenticeship new starts in logistics however fell 37% in 2018 compared to 2017 and the road haulage sector, although it has paid £150m into the Apprenticeship Levy has only drawn down £10m
INDUSTRY CALLS TO ADD CLASS 1 TO HGV DRIVER APPRENTICESHIPS
The FTA has said that current driver apprenticeships to date have failed to address the needs of most hauliers and logistics companies and haven't helped tackle the HGV driver shortage. The FTA has warned that the current LGV driver apprenticeship is"not fit for purpose" as it does not currently extend to Class 1 LGV drivers.  In the FTA's 2019  Logistics Industry Survey one fifth of logistics employers  found that the Apprenticeship Levy was not at all useful and the majority  stated that the funding should be turned into a 'Skills Levy' so funds could  be spent on a wider array of training needs. Momentum is also growing from hauliers and logistics companies calling on the government for Class 1 to be added.
The FTA is now pushing for the government to reform the Apprenticeship Levy to make it a Training Levy; The FTA's Head of UK Policy Christopher Snelling said in June 2019 " Currently  FTA members are only claiming back a small proportion of the Levy.. as apprenticeships are not suited to the training needs of our people or our companies.  The FTA wants to see the Apprenticeship Levy turned into a Training Levy, with industry able to actually able to use the funds to enable people to join and to progress in our industry and deal with the HGV and engineering skills shortage we actually face."
SOLUTION 3 – APPRENTICESHIP ALTERNATIVES – IN-HOUSE DRIVER TRAINING SCHEMES
In February 2019 Norfolk Haulier Jack Richards & Son Ltd  announced they are working with training provider Horsepower Training Ltd to help Class 2 drivers gain their Class 1 HGV licence. The company is offering assisted-funding to candidates who are not eligible for apprenticeships or can't afford to cost of training costs.  The  training will take place at weekends when vehicles are available and many drivers are off.  As part of the scheme, Jack Richards guarantee the candidates an immediate start as a Class 1 driver on their driver mentor scheme after passing their test
Cheltenham-based laundry supplier, CLEAN which already employs 205 professional drivers across its eight UK sites, is taking action to boost the number of its HGV drivers  by launching a driver academy.  Tim Bright, head of transport at CLEAN said: ""Our plan is to not only eliminate many of the challenges and obstacles that have led to this shortage, such as the financial costs of becoming a HGV driver, but also to provide high-quality training that will upskill our drivers to the benefit of the economy, as more qualified professionals strengthen the nation's workforce." The academy will run an induction course for new drivers as well as a dedicated training programme for the existing workforce
SOLUTION 4 – IMPROVE THE APPEAL OF LOGISTICS TO YOUNG PEOPLE [IN SCHOOLS/COLLEGES] AS A CAREER
 Industry initiatives such as 'Think Logistics' , a collaboration with Abbey Logistics, the FTA, the CILT,  Novus and Career Ready which works to promote logistics careers within schools and colleges has been around for a number of years.  The FTA also exhibits at the Skills Show, the largest careers fair in the UK to promote logistics careers to young people
However much more needs to be done by the government needs to raise the profile of the profession in schools and promote driving as an attractive profession to young people – "The perception of logistics is arguably the biggest problem facing the sector when trying to recruit new talent," says Ruth Edwards, business manager of Talent in Logistics
Some industry experts say technology could be a way to attracting young people into the HGV driving sector, for example; High-tech cabs of the future could help to turn the recruitment tide, as role requirements would hold more attraction to the "PlayStation Generation".  As HGVs become increasingly sophisticated, they also become more interesting and exciting to drive
One suggestion by Trackdays.co.uk is that future talent could be encouraged via truck driving experiences for young people. Getting truck-driving on the career radar for kids could help toward a long-term solution. Dan Jones, operations manager at Trackdays  said this "could ignite a passion for trucking in a youngster who is given the opportunity to climb into the cab. Going on a truck driving experience could be the answer to relieve the chronic shortage of lorry drivers in the UK as it gives drivers a taste of what it's like to handle a 480hp beast. We have children as young as 10 years old getting behind the wheel of an HGV, alongside an HGV instructor, and loving every second of it as they get to grips with 16 gears around a specially designed course."
SOLUTION 5 – FUNDING DRIVER TRAINING VIA A LOAN SCHEME
With HGV driver training courses costing around £3,500 and the absence of a fully fledged HGV driver apprenticeship,Could a student loan-type scheme provide an answer to the  driver shortage?  Hauliers such as John Jempson & Son and Massey Wilcox Transport are campaigning for the  introduction of a government-backed loan scheme for trainee HGV drivers which would operate in the same way as the student loan system. MD John Jempson said: "The driver shortage is the biggest crisis facing this industry. Something needs to be done. I think providing a loan to fund the cost of training to become an HGV driver is an excellent idea."Being an HGV driver is getting more complicated and becoming much more of a profession with the need for regular CPC training every five years. That should be recognised by providing grants for trainee drivers. Why is this less important than funding university students to study degree courses many of which cannot guarantee them work when they graduate?
MD Robert Wilcox believes the scheme would address the driver shortage more rapidly than the year-long Large Goods Vehicle driver apprenticeship; " We don't need apprentices, we need drivers and we need them now. The government is happy to hand out £9,000 a year for university students and yet it would only take one loan of £3,000 to enable a young person to become an HGV driver in a matter of months, turning them into fully employed drivers earning £650 a week and paying national insurance and tax, which also benefits the country".
SOLUTION 6 – SECTOR-BASED WORK ACADEMIES
Sector-based work academies– government funded (joint industry and education  institution collaborations) aim to resolve the issue of getting newly-qualified divers into work straight away, without having to have prior experience. The advantage of sector-based work academies is that there is no direct cost to the employer, as the schemes are covered by Government funding. With no direct funding readily available to potential drivers, the programme helps those who are unemployed, ready for work, and receiving benefits, to not only gain the necessary licences but to also secure employment in the logistics sector, for example;

Telford College has been running  HGV Category C/Class 2 academies since April 2017 with haulage and logistics companies. Freight haulage company Chambers & Cook Freight set up at the start of 2019 a sector-based work academy programme with Telford College  to provide jobs for newly qualified HGV drivers. Jamie Stephenson, transport manager at Chambers & Cook, said: "After our first meeting with Telford College, I decided to dip my toe in the water and start interviewing candidates they had identified. By mid-February we had our first full time employee start with us that had been a direct link from Telford College, very closely followed by a second, and I am delighted that a third has now just started with us. "The benefits have been plentiful for the business; initially it took away the often lottery of recruitment, and has now changed my approach when I look to employ for the palletised delivery side of the business. It has also had a positive commercial impact on operations, now we have a direct link to new drivers".
SOLUTION 7 – CALLS FOR THE GOVERNMENT TO INVEST IN IMPROVED HGV DRIVER FACILITIES
The Department for Transport (DfT) promised nationwide improvements to commercial drivers' facilities over a year ago, though this commitment has yet to be fulfilled – in May 2019  a year after Roads Minister Jesse Norman MP made a commitment to increase the provision of lorry parking places on the strategic road network, the FTA is calling on Mr Norman to deliver on this promise after a new survey indicated that drivers believe the situation has actually worsened in the past 12 months. "More than 70% of respondents felt that the lack of available spaces for parking is the biggest issue facing them during their working day – a shortage which often causes friction with local residents and businesses when drivers are forced to stop away from secure parking areas"
The FTA has also created a Driver's Facilities Charter which recognises the role of the industry in the provision of facilities and looks to national and local government to consider the provision of suitable facilities for drivers in the planning of infrastructure on the road and at development sites. The charter also sets out expectations of drivers themselves, truck stop and service area operators and operators of distribution centres and other delivery sites
The Department for Transport's own National Survey of Lorry Parking identified that there is an immediate need for more than 1,411 parking spaces across the country, to enable drivers to take their legally mandated rest breaks without concerns for security and safety.  In the South East, 37% more overnight parking spaces are required immediately to cover the requirements of Britain's burgeoning logistics sector
The RHA and campaigning group Truckers Toilets UK (TTUK) have been working together to  improve toilet facilities for lorry drivers, on the road network and also at distribution centres.
SOLUTION 8 – INCREASE PAY
The US is facing a similar situation to the UK's driver skills shortage and in  2018 the US also had around 48,000 vacant trucking jobs.  In 2019 Walmart announced a  huge wage increase in order to enable it to compete for potential truck drivers by offering a salary of $87,500. As a result, Walmart was able to hire 1400 truck drivers .  The median annual salary for most tractor-trailer  truck drivers across the US is $44,500, according to the Bureau of Labor Statistics or about $43,000 less than what  Walmart says it will pay employees.  In the UK according to Totaljobs June 2019 the average salary for an HGV driver was £31,787. It seems incredible that Walwart would offer almost double salary to attract new truck drivers. However, this strategy has obviously been successful, although it would be extremely interesting to monitor to see if Walmart manages to retains these drivers and still achieve their profit margins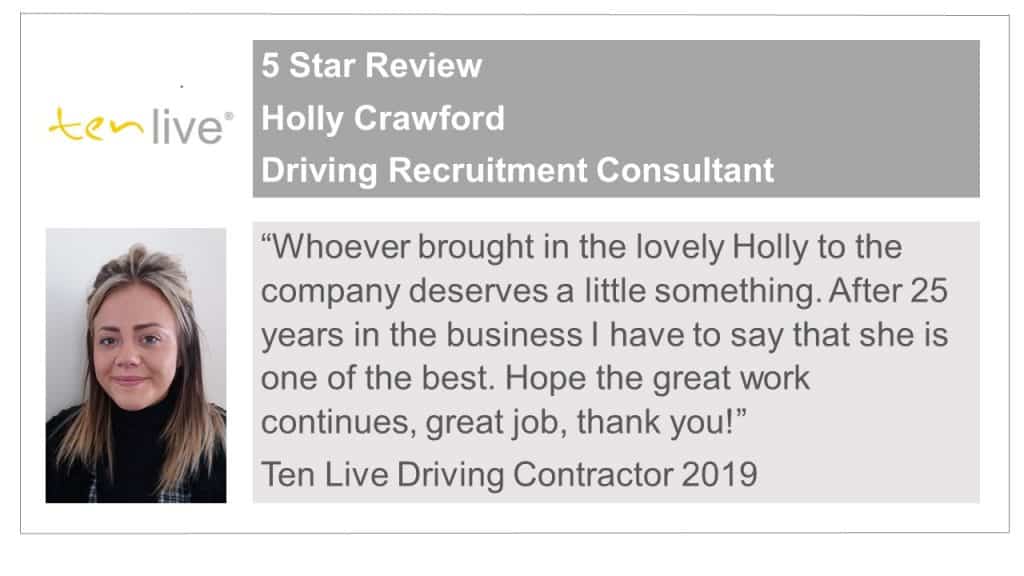 SOLUTION 9 – PROMOTE DRIVING AS A PROFESSION TO WOMEN
51% of the UK population is female, yet less than 6% of HGV drivers are female, making the sector one of the most underrepresented industries when it comes to womens' involvement. However, the long and anti-social hours away from home, heavy work and masculine environment may not appeal to many women and the industry would need to come up with a more attractive proposition to encourage more women into the sector
LOOKING FOR TOP DRIVING, SUPPLY CHAIN LOGISTICS STAFF?
CONTACT
Ten Live
Award-Winning Supply Chain Logistics Recruitment
Tel: ++44 (0) 1236 702007
Email: info@tenlivegroup.com
UK & global supply chain logistics candidate network
One of the most skilled & experienced driving recruitment desks in the UK
Experts in temporary & contract driving recruitment
UK & International In-House Payroll
100% driving contractor service excellence rating
Quality Staff | Quick turnaround | Excellent Service

SOURCES