New Senior Appointment – Major Coup For Middle East Education Recruitment Agency Ten Live
Award-winning international recruitment agency Ten Live Group has appointed Vicky Young to head up and lead its international Education & Training division through its next growth phase in the Middle East.  Vicky is highly regarded in the United Arab Emirates (UAE) and the GCC region as one of the top senior recruitment specialists in the higher education sector, having led and delivered successful global recruitment campaigns for the past 6 years for Khalifa University of Science and Technology Abu Dhabi, the  No.1 university in the UAE and ranked 2nd overall in the Middle East*.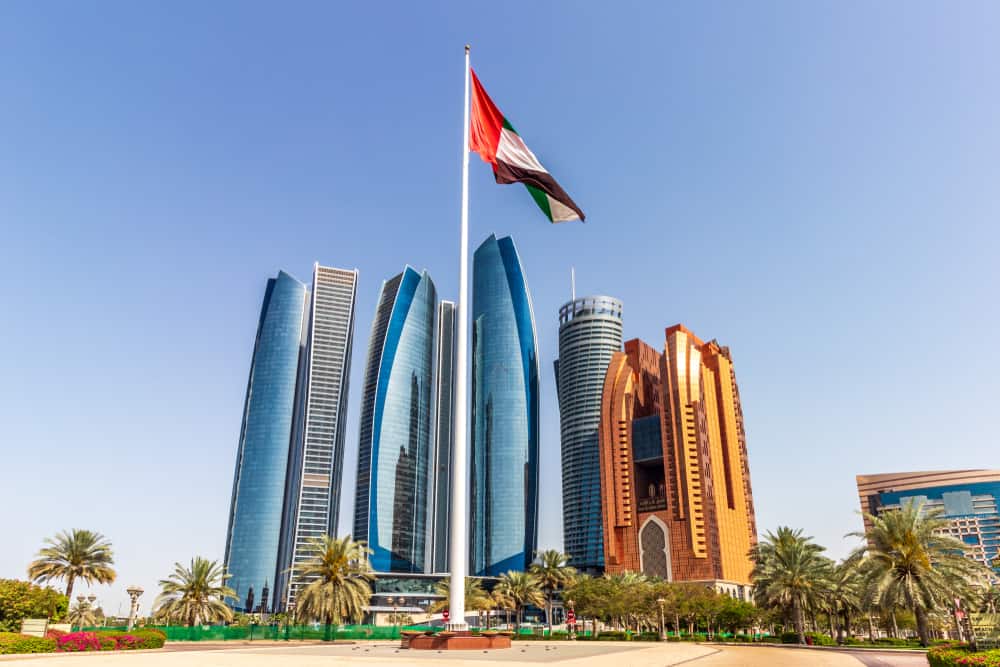 Vicky's appointment comes amidst a period of rapid growth for the Scottish-based global recruitmet company which has a well-established Education & Training Middle East client base – Ten Live is a key supplier of personnel to higher and further education Middle East institutions,  of TVET (technical and vocational education and training) personnel to 'Colleges of Excellence' and is Master Vendor to ILEI (Interserve Learning And Employment International).
We caught up with Vicky to gain an insight into what it was like to recruit staff for one of the world's top universities and learn more about living and working in the UAE.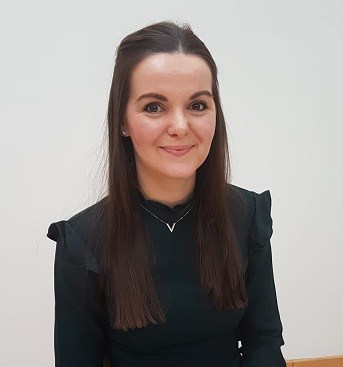 Q. How long did you live and work in the UAE?
Vicky: I relocated to the UAE in the summer of 2006 securing employment in a fast growing recruitment agency on Sheikh Zayed Road, Dubai. It was incredibly hot, but equally as exciting to be living and working abroad for the first time. After almost 6 years, I applied and secured a recruitment post with Khalifa University of Science and Technology based in Abu Dhabi which is the capital of the UAE and I spent a further 6 years until my departure back to Scotland, UK late 2018. What was initially a 2 year adventure, turned into a 12 year established expat life!
Q:What's life like living in Abu Dhabi, UAE?
Vicky: Living in Abu Dhabi gives you the opportunity to live a lifestyle you may not necessarily lead whilst in the UK. As an expat you are very well catered for and your surroundings are of the utmost quality and luxury. The standard of accommodation is extremely high, most apartments or villas being built are in newly established areas with excellent facilities such as swimming pools, gyms, laundry services and supermarkets on your doorstep.
There are so many places to visit and things to do outdoors from visiting local parks, beaches, the Corniche or Emirates Palace to Yas Marina Circuit which hosts the F1 Grand Prix, water parks, shopping malls, spas, desert safaris plus a multitude of water-sports such as wakeboarding and kite surfing. The Louvre, Abu Dhabi is one of the most recent additions on Saadiyat Island and the architecture and views itself are simply beautiful.
The options for dining out are vast and impressive. With some of the best breakfast spots, brunches and afternoon teas, there is always an opportunity or occasion to be savoured. The restaurants are international which service every kind of cuisine you can image.
Of course, salaries are higher than the UK market and tax-free which gives you the opportunity to have more disposable income and save, although day-to-day living can be a bit costly, so it's important to stay grounded.
I took the opportunity to travel around Europe and South East-Asia, spending time in Cyprus, Italy , Thailand, Vietnam and Singapore as well as trips back to the UK.   I can't recommend living in the UAE highly enough. If you get a chance to live and work there, take it!
Q.Tell us about your experiences of working in Abu Dhabi
Vicky: Abu Dhabi offers a diverse international workforce where English is spoken as the main business language in most sectors. If you are interested in getting to know about other cultures and meeting new people, working in a different environment and getting some experience abroad, this is the perfect opportunity.  I have made lifelong friends from my time in the UAE including local Emiratis whom I have worked closely with.
My main responsibilities at Khalifa University of Science and Technology were the recruitment of faculty, research and support academic staff at all levels, from senior roles such as Chair of Department, Dean level to HR, finance and other support personnel.  I was incredibly pro-active in my role –  building relationships with Deans and other key stakeholders to identify new strategies in securing top quality talent, attending career fairs internationally and offering a readiness to engage and provide support to Middle East and international higher education  and support staff looking to pursue a fulfilling career in the UAE – at the same time whilst building future pipelines and managing those already in the recruitment process to ensure they had an exemplary candidate experience and ultimately successful candidate placement at the university.
Education & Training Staff Required For The Middle East – Tax-Free! Apply Now! 
Q.What will you be doing in your new role at Ten Live?
Vicky: I'll be responsible for identifying growth opportunities for Ten Live's education & training recruitment division, initially in the Middle East. I'll be overseeing client business development, client account management and candidate recruitment internationally. I'm so looking forward to being on the agency side as I have all this knowledge as an in-house staff education recruiter in the Middle East and I know exactly what Middle East higher education institutions want from an agency. Plus, having worked in the UAE myself for 12 years I know what life is like there and can readily answer any questions candidates have about living there and in the Middle East in general and give them so much advice and support to help them settle in.
Q.What do you see as the major challenges for education institutions in the Middle East looking to recruit academic and support staff in 2019?
Vicky: I'd say sourcing quality candidates is the major challenge education institutions in the Middle East are increasingly being faced with and therefore any support from agencies has to be second-to -none.
Having worked in the UAE higher education sector for the past 6 years recruiting staff for the top university in Abu Dhabi and one of the best universities in the region and the world, I know that quality of candidates and quality of service are the key differentiators when it comes to choosing and sticking with a recruitment agency.
I didn't hesitate when this opportunity came along with Ten Live who have a unique advantage over current education recruitment agency competition in the Middle East as I know they are one of the very few agencies who always source and place quality candidates and will always deliver excellent service 24/7, no matter what – quality and a positive candidate journey are at the core of my own work ethic.  An agency that also offers an A-Z service, from candidate attraction right through to visa and relocation support, which Ten Live does, is a big pull for education Middle East education institutions looking to recruit staff as it takes the onus off them. Relationships are key to understanding the culture and aims of an education institutions in the Middle East and to making things happen" .
Education & Training Staff Required For The Middle East – Tax-Free! Apply Now! 
Here's a testimonial from Dr Sharmarke Mohamed, Assistant Professor,  a candidate placed by Vicky at Khalifa University of Science and Technology: 
"Vicky recruited me for my faculty position at Khalifa University and having known her for nearly 5 years, she is without a doubt one of the most talented HR recruitment  professionals I have met. From the moment I met Vicky, I was impressed by her excellent organisational and communication skills. Vicky treats every prospective hire as a human being and not just an item on her to-do list. This was evident to me when Vicky was recruiting me as she was prompt in all her communications with me and was very clear and supportive in all her responses. During the time that I overlapped with Vicky at Khalifa University she quickly gained a reputation amongst the faculty as a competent HR recruitment professional. You know when Vicky is handling a project that it will be completed to a very high standard and that she will often go beyond the call of duty to satisfy all stakeholders involved." 
Vicky: It's really lovely to receive such positive feedback. For me it's all about getting candidates into the right jobs for them, to suit their personalities, so they have job satisfaction – a job that will benefit their CV.  On the client side  it's about placing someone who I know will fit right into the culture and working environment.  Great to know I've placed someone in a job and they're truly happy with it!"
Ten Live Group Co-Owner Joanne Telfer added:
"We're delighted to welcome Vicky into the business. She brings to the table an enviable network of talent and education & training contacts in the higher and further education sectors in the UAE and the wider GCC. Her drive and passion for quality sourcing world class talent fits perfectly with our company culture – Ten Live only ever put forward a select number of candidates whom we know our clients will want to interview and hire.
Vicky has been in the Middle East Recruitment, Education & Training recruitment sector for over 12 years, most recently with the Khalifa University of Science and Technology, one of the most prestigious educational institutions in the Middle East and one of the world's top 100 universities.  Her appointment further demonstrates Ten Live's commitment to our clients by bringing in the very best talent to support our continued growth in the Middle East. It's also perfect timing as the UAE education sector is undergoing huge positive change under Vision 2021 and investment in education across the whole GCC region presents major opportunities for the business going forward – just last month Dh5bn was allocated for development in UAE education.
Our message to Middle East education institutions  looking to recruit top quality teaching and training staff at all levels – we're in the perfect position to assist you to find the right candidates internationally!"
Education & Training Staff Required For The Middle East – Tax-Free! Apply Now! 
For Information Regarding Our Middle East Education & Training Recruitment Services Contact:
Vicky Young
Senior Recruitment Manager 
Ten Live International Education & Training
Mob: ++44(0) : 07834181368
Email: vicky@tenlivegroup.com
Skype Username: Vicky_7659