Are you ready for Offshore Europe 2013 ?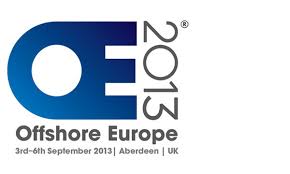 Offshore Europe 2013 is almost upon us, at a time when the UKCS is experiencing a boom, with substantial reserves to be recovered and record levels of investment reported. However, a number of challenges may stand in the way, including the mass skills shortages reported this year and the increase in skills which will required  over the next 10 years.
Read our up-to-the-minute whitepaper on the UKCS Skills Shortage & Solutions which includes;
– A summary of the key challenges the UKCS is facing
– A detailed analysis of  the skills crisis
 – Government and industry solutions
Come and meet the

 team at Offshore Europe. We will be at SDI's stand, 2E10,  at the Scottish Pavilion Lounge at Offshore Europe,  Tues 3 – Thurs 5 Sept.
We look forward to seeing you there !

are a global resource provider in the Energy sector providing THE very best Global Customer-Centric Resource Solutions, with a UK and global pool of onshore and offshore Oil & Gas personnel.
Contact Joanne at  

to discuss your Oil & Gas Resourcing requirements, e-mail joanne@tenlivegroup.com or tel 07547761779.