The positives for the UKCS in H2 2015 
– The reduction in tax rates on North Sea production and new investment allowances announced in 2015's budget (worth £1.3bn over five years) are forecast to help boost oil production by 15% by the end of the decade and help improve competitiveness
– UKCS oil and gas production over the first six months of 2015 could be 2.5%  higher than the same period in 2014,  the first increase in 15 years
– Production has been approved for Maersk Oil's Culzean gas field, supporting an estimated 6,000 UK jobs and creating more than 400 direct jobs. Gas is forecast to start being produced in 2019 and to continue for at least 13 years with peak production of 60,000-90,000 barrels per day
– Work on the Mariner field  continues at pace, with Statoil handing out contracts for the operational phase worth more than £1bn in July 2015
Hot Topics – 'Developing Talent To Meet Demand',  'Focus on efficiency' & 'Collaboration'
Developing people & retaining skills to meet demand
"Despite the immediate challenges created by the sharp decline in the oil price, it is vital that the industry develops longer-term thinking and continues to invest in training and developing people, securing the skills and expertise the industry needs to create a positive future", Oil & Gas Authority February 2015.  The OGA is involved in the Scottish Energy Taskforce committed to the creation of future jobs and career opportunities. Measures for 2015 include; encouraging companies to retain apprenticeship, trainee and graduate schemes despite the current challenges and encouraging UKCS companies to consider alternatives to redundancy during the current downturn, to avoid losing capability from the UK
 Focus on efficiency
"There is increasing evidence that big strides are being made to improve the efficiency and reduce the cost of operations – focusing on efficiency means that, if or when the oil price bounces back, we will be best placed to seize new opportunities"Oil & Gas UK CEO Deirdre Michie
 Some initial steps undertaken this year already include;
A Oil & Gas UK survey of daily rates paid to independent contractors, allowing companies to benchmark their rates against the market
A database of spare parts held in inventories across the sector, which will allow replacement equipment to be sourced quickly and efficiently with the aim of reducing production downtime
Collaboration will be key
One example of how the industry is reacting to the call for collaboration is a forum that has been set up to address challenges in subsea integrity management and come up with a standardized approach to complex subsea integrity issues that are common across the industry to help to drive efficiencies while creating a safer operating environment
Your Oil  & Gas Industry Resourcing Contacts
If you want your business to be successful in the UKCS snd globally going forward, you will need a successful partner to attract successful, skilled people to integrate  into your organisation and to assist you achieve efficiencies

are that successful partner !  We are highly experienced in attracting the right skilled oil & gas people from the global marketplace and successfully placing them into the global oil & gas industry
Martin Bell –  Technical Resource Manager

Highly- experienced, all-round resource manager providing permanent & contract solutions with Senior Executives and Operational Support, a management & development specialist
Global focus with specialist Europe & Asia Pacific experience.  Martin is also Founder member and Bass player of Big Vern 'n' The Shootahs  as well as playing with Jimmy & Lee from Scottish legends Nazareth in rock trio BAM, enjoying global success in the music industry
Contact Martin on Mob 07736296815 or email martin@tenlivegroup.com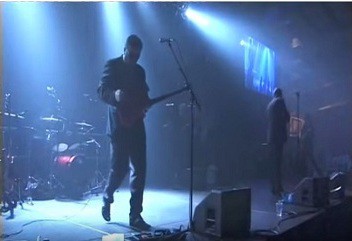 N.B. Remember this band from Offshore Europe 2011 ? Big Vern n The Shootas, with Martin Bell (one of our oil & gas resource managers) on bass!
Joanne Telfer –  Resource Director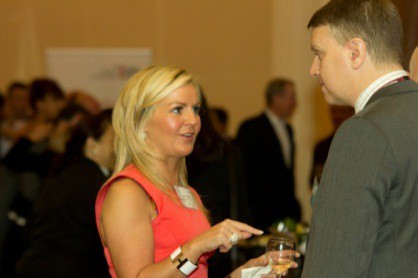 Strategic partnerships, QMS and business development specialist Over 20 years' industry experience
Passionate about understanding clients'  business challenges and providing the most innovative, added-value resourcing solutions
Specialist markets UK, Europe, Middle East, Africa, USA including South America markets
Contact Joanne on  Mob 07547761779 or email joanne@tenlivegroup.com
Gary Telfer  –  Resource Director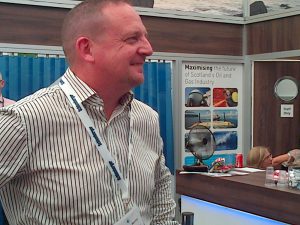 Over 25 years multi-sector industry. Dynamic, proven, results-driven business development leader
Focused on developing strategic partnership with our UK and international clients to embrace their business needs and long-term goals to deliver best-practice, quality resource solutions
Specialist markets UK, Europe, Australia Pacific, Middle East
Contact Gary on Mob  07547761780 or email gary@tenlivegroup.com
About 
is an international resource management company with over 40 years' combined experience in the recruitment sector and the expertise & the commitment to work together with our clients to find the right recruitment and retention solutions to ensure success
With our roots in Scotland,  operate across the United Kingdom, MENA, Asia Pacific, Africa, the Americas and Australia. We provide 360-degree customer-centric resourcing solutions in the industrial, technical (energy, engineering and manufacturing), telecoms, supply chain/logistics and general staffing

 Officially one of the Top 90 companies in Scotland

We have immediate availability to a UK and global pool of skilled, unskilled, middle management and executive personnel – the right people are sourced for our clients, ranging from Senior Executive, Operational, Technical & Support on a Permanent and Contractor basis from Individual Placements to full 360 degree project resource solutions within the  technical (energy, engineering, manufacturing), industrial, supply chain/logistics, rail and telecoms sectors
At  Our Guiding Principle Is Quality

We are extremely proud of our quality management systems which we continually seek to improve through our ISO 9001:2008, ISO 14001: 2004 Environmental Management and  ISO 18001 : 2007 Health & Safety Management accreditations.  Our ISO accreditations reinforce  our   commitment to  quality and continuous improvement which we manage via our Engage© programme to our clients, candidates & contractors.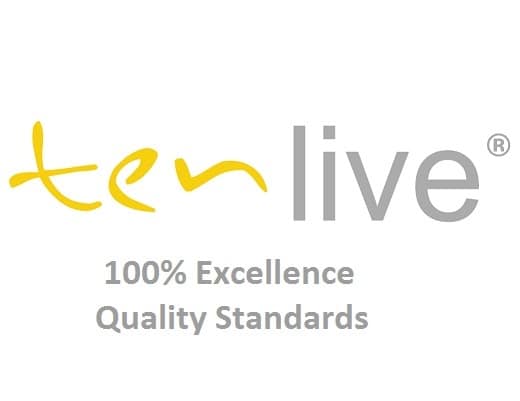 In July 2015 we were once again awarded  100% excellence by an external multi-client auditor for our Legal & Compliance, Client Service and Operational Processes  with one of the UK's leading brands. This endorsement cements 

our commitment to quality excellence
Check out Ten Live's latest jobs at 

 and 

For The Latest 

 And  Industry News   Follow  

 on 

Sources
http://www.bbc.co.uk/news/uk-scotland-scotland-business-34105349
http://www.oilvoice.com/n/Provisional-25-per-cent-increase-in-UKCS-production-in-first-half-of-2015-suggests-recovery-in-efficiency/52b5cf9d0eca.aspx
http://www.epmag.com/ukcs-regeneration-game-812461#p=6
http://www.telegraph.co.uk/finance/budget/11480374/Budget-2015-tax-breaks-for-North-Sea-oil-industry.html
http://www.oedigital.com/component/k2/item/9951-ukcs-needs-new-thinking
http://www.bbc.co.uk/news/uk-scotland-scotland-business-34105349
 https://www.gov.uk/government/uploads/system/uploads/attachment_data/file/421367/Call_to_action_OGA_Commission_2015.pdf