Offshore Europe is here !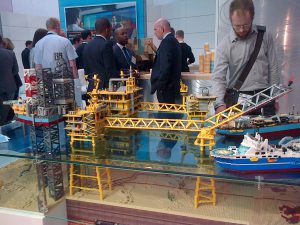 It's Offshore Europe week  !!!  (How do you like the lego rig !…)
There is a real buzz in Aberdeen this week with thousands of oil & gas representatives from all over the world converging on Aberdeen.  

 are at OE2013 – Come along for a coffee and a chat in Hall 2, stand  2E10,  at the Scottish Pavilion,  Tues 3 – Frid 6 Sept.
The frenzied atmosphere of OE2013 really mirrors what is taking place in the UK oil & gas industry at the present time with the UKCS experiencing a boom, with substantial reserves to be recovered and record levels of investment reported.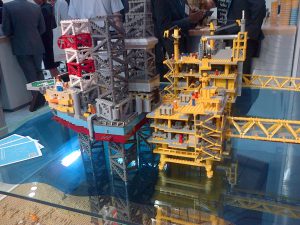 However, like OE2013 and its challenges ( including finding a hotel room, negotiating the traffic and actually knowing where you are supposed to be going amongst the 6 halls and conference centre ! ) the UKCS also faces a number of challenges, including the mass skills shortages reported this year and the increase in skills which will required  over the next 10 years.
Read our up-to-the-minute whitepaper on the UKCS Skills Shortage & Solutions which includes;– A summary of the key challenges the UKCS is facing, a detailed analysis of  the skills crisis and government & industry solutions
Come and meet the 

 team at Offshore Europe. We will be at SDI's stand, Hall 2 2E10,  at the Scottish Pavilion Lounge at Offshore Europe,  Tues 3 – Frid 6 Sept. Come along for a coffee and a chat.
We look forward to seeing you there !

are a global resource provider in the Energy sector providing THE very best Global Customer-Centric Resource Solutions, with a UK and global pool of onshore and offshore Oil & Gas personnel.
Contact Joanne at  

to discuss your Oil & Gas Resourcing requirements, e-mail joanne@tenlivegroup.com or tel 07547761779.