Post 2017 General Election – Securing Jobs & Accessing EU Migrant Workers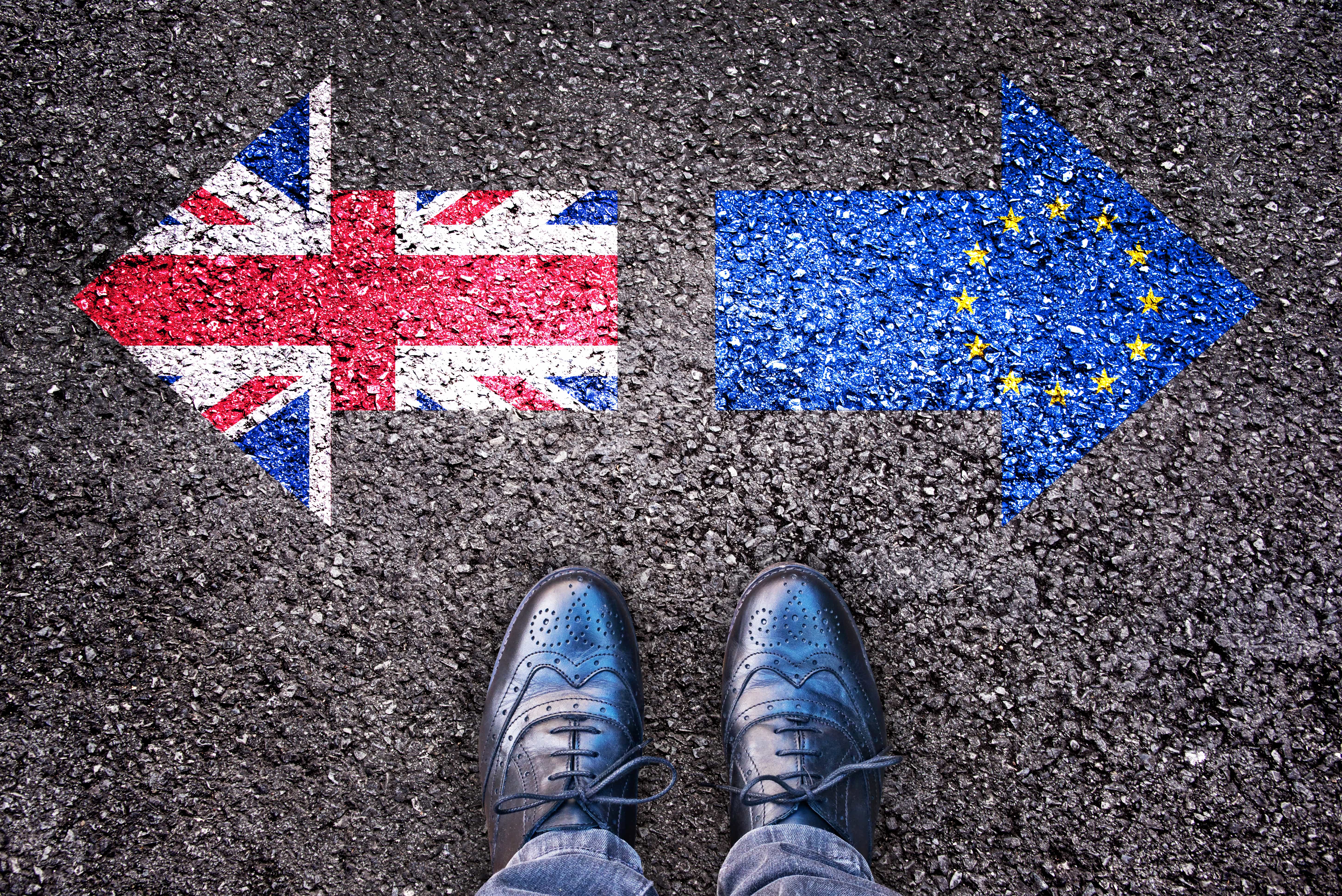 Ten Live are the job industry experts to keep you regularly updated and guide you through the post-2017 General Election Brexit maze.
Brexit – Current Government Stance On Brexit And Access To EU Migrant Workers
During the recent general election campaign the UK Prime Minister stated that her government – rather than businesses' demands for workers – will control migrant numbers. The Conservative Manifesto recommitted the government to reducing net migration down to the tens of thousands.
In a post-election interview in June 2017 the UK Chancellor, Philip Hammond was asked if the new government still plans to go ahead with bringing immigration in the UK down to the tens of thousands even though many businesses say that will damage economic growth,
Mr Hammond replied: "At the moment we cannot control migration from the European Union into the UK. That situation will end. We will regain control of our borders and we will use that control to manage the migration system in the interests of our economy and our society. Mr Hammond went on to say: "We've got to get migration back to sustainable levels; we've got to focus on skilled migration. The Prime Minister has made it very clear that she believes that needs to be tens of thousands a year."
On 16 June 2017 shortly before the start of Brexit negotiations due to start Mr Hammond also went on to say the UK "should prioritise protecting jobs, protecting economic growth and protecting prosperity".
It is not clear yet what influence the recent cabinet reshuffle and the appointments of new ministers such as Michael Gove, although a firm Brexiter but of the "open-but-controlled borders" variety, may have on the government's Brexit EU migrant plans. Gove said during the EU referendum campaign: "People who come here who have got skills that can contribute to our economy are welcome." Many in the Treasury also however acknowledge that Britain could be engaged in a "global battle for immigrants" to support the economy.

Brexit – Calls For Quick Brexit Agreement And Clarity On EU Migrant Worker Status And Access To EU Migrant Workers
Jobs and immigration did not feature high up the agendas of the recent general election campaigns. However, with Brexit negotiations due to start on June 19 2017 there have been calls for the new government to now focus on securing a rapid agreement with the EU together with clarity about immigration of EU workers and the status of EU workers in the UK. Post-election in June 2017;
The REC (Recruitment and Employment Confederation) has said "the challenges facing the next government are stark. Official data shows unemployment has dropped to the lowest level since 1975 and EU citizens are leaving the UK in droves. Employers seeking to fill vacancies are running out of options. Skill shortages are causing headaches in many sectors. We need an immigration system which reflects the reality that more not fewer people from abroad are needed to boost the capacity of the UK workforce."
The President of the CBI said: "The UK needs to quickly agree transitional arrangements and guarantee EU citizens' rights before focusing Brexit talks on future trading relationships".
A Harvard Kennedy School of Business survey of more than 50 UK medium sized businesses and trade associations found the vast majority of businesses are calling for a softer Brexit in the aftermath of the election and want to retain membership of the single market and customs union to facilitate trade with the EU and countries with trade agreements with the EU.

Brexit – UK Employers Unprepared – Time To Speak Out & Step Up Preparations
A June 2017 survey by the Resolution Foundation of 500 UK business leaders found that businesses "are totally unprepared for the fall in migration that the new government has pledged to deliver once Britain leaves the EU";
47% of businesses have totally unrealistic expectations of what the post-Brexit immigration regime might be;
17% of firms expect no change to the current system of freedom of movement for EU/EEA nationals to the UK
Almost 30% expect to see that system maintained for those with a job offer
Torsten Bell, Director of the Resolution Foundation said in June 2017:
"It's not just government that needs to step up preparation for Brexit. Many British firms are totally unprepared for this change, particularly when it comes to migration.  This is particularly important for firms in migrant-reliant sectors such as agriculture, food manufacturing, hospitality and construction. In these sectors business models may need to be rethought, new temporary worker systems navigated or failing that operations closed or moved abroad."
The Foundation says that lower migration, coupled with a higher minimum wage and a tightening jobs market, could also put an end to the era of readily available cheap labour that has characterised the UK labour market in recent years.
Brexit – EU Migrant Workers – Post Election Lobbying By Employers & Industry Bodies
Airbus which employs 15,000 across the UK and claims to support 100,000 British jobs is one of the companies to speak out after the general election in June 2017 about the need to protect access to EU migrant workers, threatening to move jobs out of the UK over Brexit. Airbus has laid out a string of non-negotiable demands on Brexit, warning it may move production abroad if its terms are not met. Airbus chief executive Tom Enders said: "Mobility between our sites in Europe is vital. We are a company that obviously has an interest in a free flow of people. Sending people from Toulouse to Broughton, from Broughton to Hamburg and so on, that is very important."
'Future of Jobs Commission' June 2017
On 13 June 2017 the REC announced a 'Future of Jobs commission', a strategic review to help recruiters and employers prepare for emerging labour market challenges. Chaired by former employment minister and now MP for Tatton, The Rt Hon Esther McVey MP, the 'Future of Jobs Commission' brings together leading employers, academics and labour market experts, tasked with outlining a vision for the UK labour market, exploring existing and emerging challenges, and detailing opportunities for employers and the recruitment industry. In addition, the commission aims to offer new insight to the UK government about the impact of demographic and technological changes on the jobs market and to inform policy responses. The commission will publish its findings in October 2017.

Look Out For our Next Brexit Update !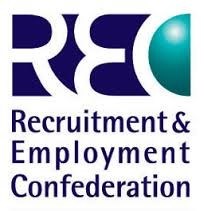 Ten Live is a member of the REC (Recruitment and Employment Confederation member) member, the professional association for UK recruitment businesses focused on improving the standards and reputation of the recruitment industry, passionate and totally committed in this pursuit for recruiters, employers, and the people they hire.
Contact our expert recruiters to discuss your resourcing requirements in the UK and globally. We'd love to hear from you!
E:  info@tenlivegroup.com
T: +44 1236 702 007
Sources

APPENDIX – UK JOBS MARKET UPDATE JUNE 2017
Strong UK Jobs Market May 2017
A Recruitment and Employment Confederation (REC) survey in May 2017 showed that;
Job vacancies in the UK increased by 18% in May 2017 compared to May 2016
Demand for permanent staff continues to grow and was the highest in almost two years, with the strongest demand for permanent staff in the NHS and engineering, while the slowest increase in demand for construction workers
Demand for temporary staff was also highest in the nursing, medical and care sectors
Jobs growth was evident across the whole of the UK particularly in Brighton, Nottingham, Sheffield, Leeds, Birmingham, Newcastle, Liverpool, Glasgow, Bristol and Manchester which saw an increase in jobs from 23% to 16%.
Modest Jobs Growth Forecast For 2017
Modest jobs growth is expected for the UK for the rest of 2017 in most industry sectors and regions; "employer hiring continues to be conservative in the face of uncertainty around Brexit negotiations and the general election"
Lack Of Candidates & Skills Shortages
However, a Recruitment and Employment Confederation (REC) survey in May 2017 showed that the number of candidates has plummeted, the steepest deterioration in candidate availability for 16 months. UK employers are struggling to fill jobs as demand for staff rises and EU workers leave the UK in their droves with Brexit looming. Tom Hadley, REC's director of policy, said;
"The challenges facing the next government are stark…official data shows unemployment has dropped to the lowest level since 1975, and EU citizens are leaving the UK in droves. Employers seeking to fill vacancies are running out of options. Skill shortages are causing headaches in many sectors"
In May 2017 ONS statistics showed net migration (the difference between the number of people arriving and leaving the country) showed the most significant fall in almost three years "driven by a rise in emigration comprised mainly of EU citizens"
Job application rates were also down in May 2017, dropping by 2.4% across the UK compared to April 2017; "..with Article 50 now triggered, many workers across the nation are uncertain about the future and this could be why we have seen a decline in candidate appetite. That said, it's great to see that businesses are not slowing down, as they push harder to entice talented candidates into their organisations."
Sources