Rail – Changing The GCC Transportation Landscape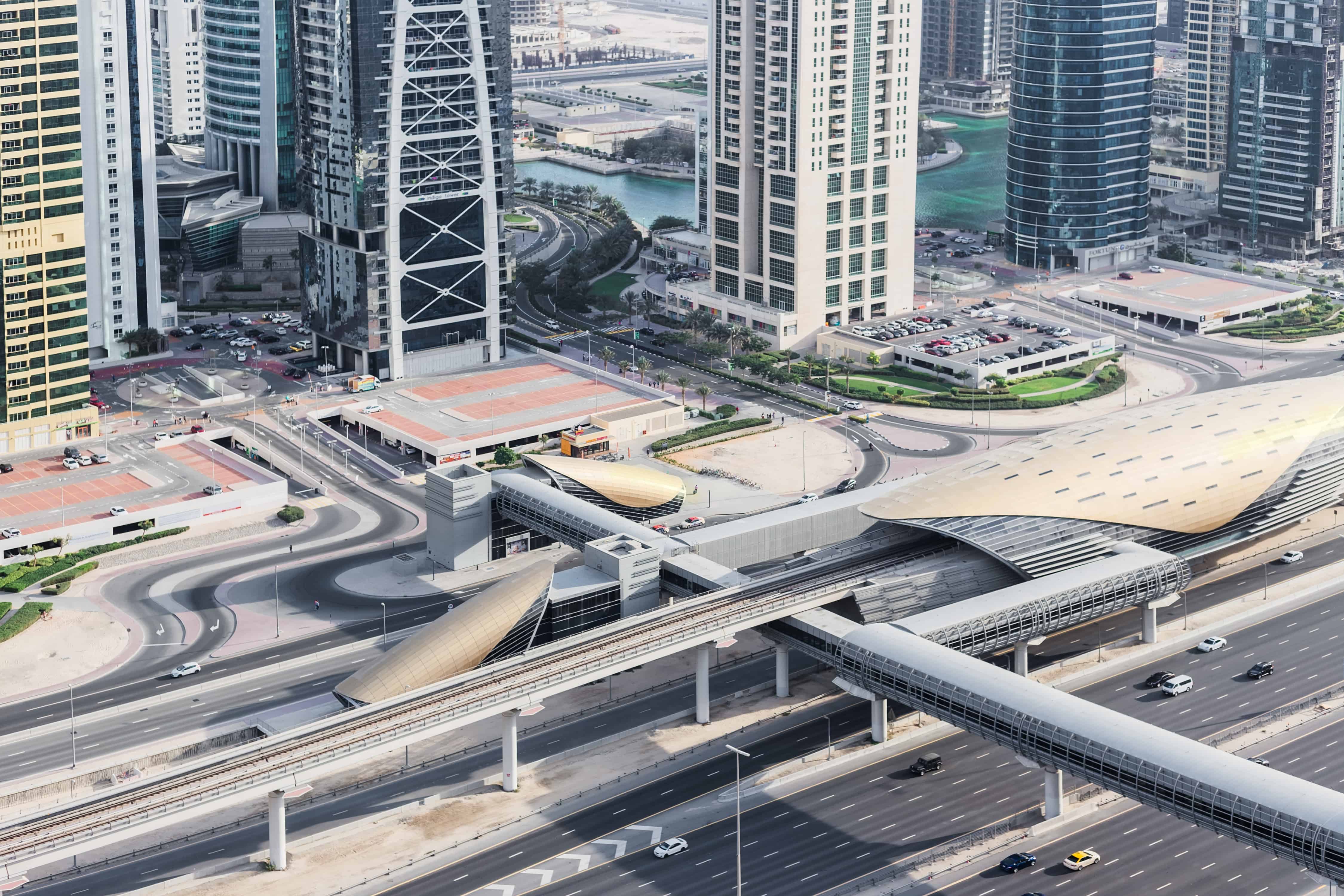 Investment in GCC rail transport has been limited in recent decades, with perhaps the exception of KSA (Kingdom of Saudi Arabia). In the last 10 years, however, there has been a dramatic shift in attitude with massive investment in domestic regional rail projects, both freight railways and passenger services, across all Middle Eastern countries – the Middle East region & planned and ongoing rail projects total $352bn. These will ultimately link into the GCC (Gulf Cooperation Council), the railway network that will link all GCC countries and domestic transport links.
In the next 10 years experts are predicting "a complete reform of mobility across emerging markets in the region,  rail promises to be a major game-changer for the region for supply chain and logistics as it will provide the choice, flexibility and cost benefits that the region's manufacturing sectors competing in the domestic, regional and global markets". It will reduce road freight (costs and congestion) and provide economic and environmental benefits.
GCC Railway Network Project
The GCC railway network project extends to 2,117km and will pass through 6 Gulf countries from Kuwait to Oman. The value of total GCC rail projects in pipeline stands at over $240bn with $69bn worth of projects currently under construction. In the aftermath of the oil price plunge, the construction timeline for the GCC railway network has been pushed back to 2021 from 2018 for KSA, UAE, Oman and Qatar and 2023 for Kuwait and Bahrain. KSA, the UAE, Oman, and Bahrain have already developed large sections of the GCC railway network project internally – KSA accounted for 50% of the $69 billion worth of rail projects under construction in the GCC in 2017, 18% by the UAE and Qatar 17%. Bahrain recently appointed an international company to develop proposals and lead the project.
The GCC Railway network is expected to create more than 80,000 direct and indirect jobs.
KSA (Kingdom of Saudi Arabia) Rail Projects
Transport infrastructure in KSA was identified in both the long-term Vision 2030 for economic and social development and the medium-term National Transformation Programme (NTP) as vital to the broader economic overhaul, with the government stepping up investment in transport infrastructure in Saudi Arabia, fast-tracking key projects and creating new opportunities for service providers. The NTP called for greater private sector contribution in developing and operating rail projects, targeting a 50% input by 2020, up from 5% currently.
Saudi Railways Company (SAR) was founded in 2006 by the Public Investments Fund (PIF), the investment arm of the Ministry of Finance in order to implement a railway project linking the northern region with both the eastern and central regions of the Kingdom. KSA rail and metro projects total 4200km, with 1700km currently under development:
North-South Railway (2750km) connects Riyadh with Al Qassim, Hail, Majmaah, Al Jouf and Al Qurrayat
–freight and passengers – 2017 projects – signaling, telecoms and electromechanical systems
Haramain 2009-2017 High speed electrified rail (450km) connecting Makkah to Madina through Jeddah and Rabigh with speeds of 300kpm
KAFD Monorail 2011-2016
Jubail-Dammam line 2013-2016
Jeddah PTS 2016-2020
 Makkah MMRT 2014 -2024
 Madina Metro 2016-2021
Damman PTS –2106 -2021
Saudi Landbridge 2014 -2020 (1150km) connecting Jeddah to Eastern Ports and linking into GCC ports and wider Gulf
 Saudi-Baharian 2016-2018
GCC Railway (Saudi) 2016-2018 GCC Rail (628km) in the Kingdom
Upgrade Riyadh – Dammam 2016-2018 Dammam-Riyadh Rail (449km and 564km)
Riyadh Metro – Opening in 2019
UAE Rail Projects
$30bn investments are planned to develop the UAE railway networks including, Abu Dhabi Metro and Light Rail, skyTran Yas Island, the next stages of the Etihad Rail national network (freight and passenger services ) which will eventually connect with the GCC railway network, the Dubai Metro extension for Expo 2020 and the new stages of the Al Sufouh Tram, Abu Dhabi to Dubai link.
Bahrain Rail Projects
The light rail project, civil engineering, rolling stock, King Hamad Causeway (link, bridge, road and rail with feasibility study), Bahrain to Qatar (Friendship bridge) Causeway (40km) NX Bahrain Bus Company – £170m revenue 10-year contract to Operate the urban bus service.
Kuwait Rail Projects
Calls for Expressions of Interest for the National rail project in 2017 – infrastructure, track, rail systems and stations works potentially public-private partnerships. PPP also likely as the delivery model for the metro.
Oman Rail Projects
A study commissioned to build a railway linking mineral rich Dhofar with Duqm Port, expected to be completed by end of 2018.
Qatar Rail Projects
Investing in infrastructure works to deliver the 2022 World Cup. Significant investment in rail and transportation systems with most metro contracts awarded in 2013/14 split into various packages for construction and rolling stock. Lusail Tram network and Education City tram network also under construction.
We Are Middle East Transportation Recruitment Experts
Over the past 10 years, our Senior Management Team has had a hugely successful and proven track record recruiting in the Middle-East/GCC in the Rail and Infrastructure sector, predominantly focusing on the UAE, Qatar and the Kingdom of Saudi Arabia. They are specialists in placing expertise within these Rail/Metro work streams, acquiring top talent from the global pool, both English speakers and English/Arabic speakers:
P-Way
ATO/Rolling Stock
Tunnelling
Stations
Electrification
Signalling
We pride ourselves on providing our transportation clients with a personalised, tailored service supplying permanent and contract resource with the right skills and attitudes:
Contingency Recruitment
Search & Selection
Payrolling facility
Recruitment Consultancy
Resource Management
HR Consultancy and Retention
RPO
Bids & Tender support
Contract Management
Visa Management & Relocation Services
Contact Ten Live 
Contact our specialist Rail & Transportation recruitment team to discuss your resourcing requirements.
T: 00 44 (0)7547 761779
Atrium, North Caldeen Road, Coatbridge, ML5 4EF


SOURCES
Railway Gazette
GND Online
PR Newswire
Mass transit
Railway Gazette
Zawya
Railway Industry Association
Gulf Business
Khaleej Times