Saudi Education Reforms – August 2018 Update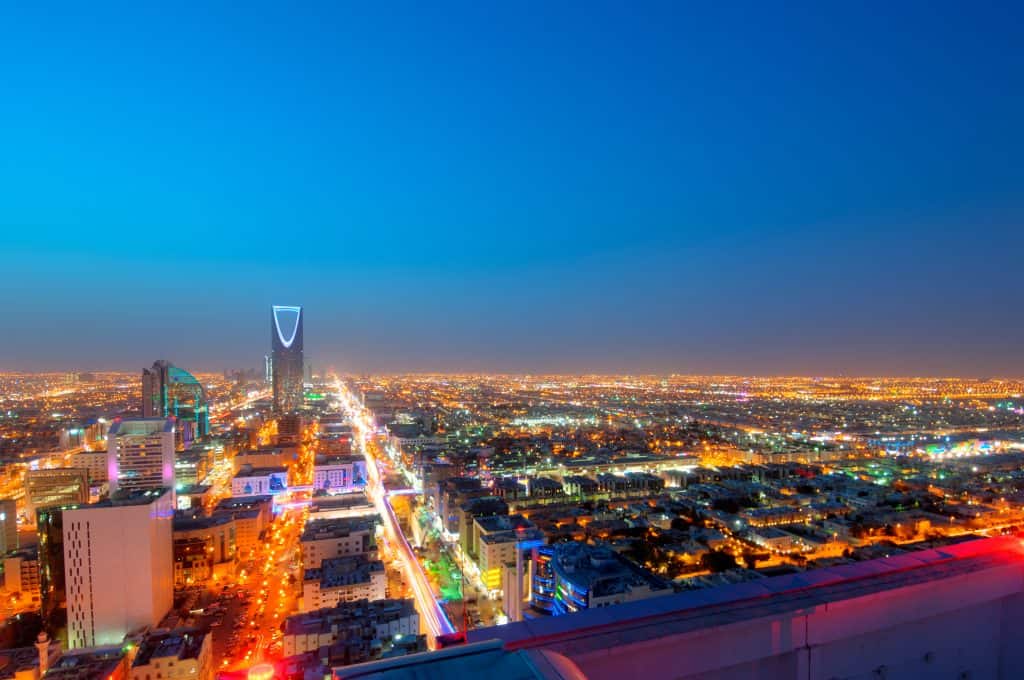 Closing the gap between the outputs of  the Saudi education system and the requirements of the job market is one of the goals of  Vision 2030
Vision 2030 was first announced in 2016. It is intended to prepare young people for life in a commercial economy and to reduce dependence on oil revenue.
Vision 2030 combines social liberalisation (e.g. the change in legislation allowing women to drive cars in July 2018),  creating opportunities for all,  increasing the percentage of women in the workforce and overhauling the higher and further education sectors
Vision 2030 targets the two-thirds of the Saudi's population who are under the age of 30. In the past, most young Saudi people expected to get a government job or make a living through some other means of government support. Now, under Vision 2030, there is  a new emphasis on technical and vocational education & training in order to produce employable graduates from Saudi's universities and further education colleges
Previously a Scholarship Program also paid the expenses of thousands of Saudi students to study abroad each year. This Scholarship Program budget has however shrunk in recent years. Under new scholarship policies, Saudi students are now generally required to study in a government-selected disciplines
We Are Recruiting – Senior Education Roles!
Male Principal/Dean – TVET College – Saudi Arabia
Click HERE for further information & to apply today!
Partner Dean Role – Saudi Arabia
Click HERE for further information & to apply today!
Check Out Our Other Saudi Education Jobs HERE 
Recent Saudi Education Developments
Non-Regular Students – Higher /Further Education – Vision 2030
In July 2018 Saudi universities stopped admitting non-regular students (part-time students and distance learning) wishing to obtain a bachelor's  degree in a move aimed at upgrading education quality
In the past Saudi universities have graduated thousands of non-regular students who are usually people holding jobs who cannot attend full-time lectures.
Non-regular students used to account for 20% of an annual total of around 130,000 university graduates in Saudi Arabia
However, there have been concerns about the standard of non-regular graduates' education. Critics have argued that non-regular students are poorly qualified for the job market. Hence, the need to raise the standard and quality of education and for academic institutions and their teaching staff to focus on courses for regular students
RDO (Research and Development Office) – Vision 2030
The RDO was established in March 2018 to support research and development in Saudi universities. The aim is to ensure that R&D in Saudi higher education is up to international standards to contribute to the economy and community
Dr. Hisham Alhadlaq, Director-General of RDO said: "R&D is aligned with Vision 2030 as  Saudi Arabia has identified the development of its science, technology and engineering skills as a top priority of Vision 2030 transformation pprogrammes Vision 2030 defines two specific objectives that require a significant upgrade of Saudi Arabia's R&D capacity; to raise its current position on the global competitive index to top 10 and to have at least 5 Saudi universities among the top 200 universities international ranking by 2030. We think the push to R&D would be a great contribution to these goals."
Teachers' CPD – Summer 2018
 118,089 male and female teachers from Saudi education departments in various regions enrolled in 4,297 summer 2018 training programs organised by the Ministry of Education
The ministry said it was aiming to further qualify the teachers so as to improve the output from schools
First Batch Of Female Data Scientists Certified In Saudi Arabia July 2018
Princess Nourah bint Abdulrahman University (PNU), the largest university for women in the world, partnered with tech giant Dell to train and certify Saudi Arabia's first female data scientists
The university's College of Computer and Information Sciences said it has successfully trained 57 female data science and big data analytics students  with an additional 103 students certified in cloud infrastructure
Auhood Alfaries, Dean  of the College of Computer and Information Sciences, said: "Building a comprehensive curriculum to cover the essential knowledge area for the computing disciplines and to equip our students with the skills required for the future workplace is a priority for Princess Nourah bint Abdulrahman University. We strive to continually evolve to contribute towards building a knowledge-based economy, in alignment with the Saudi Vision 2030. We will achieve this through strategic academic partnerships such as the Dell EMC External Research and Academic Alliance program which plays a crucial role in effectively developing our students into tomorrow's workforce."
Saudi Arabia Students In Canada
At the start of August 2018 ,Saudi Arabia said it would suspend all its educational exchange programmes with Canada. There are currently more than 12,000 Saudi students studying in Canada.  7,000 are on scholarship programs while many are accompanying spouses and children. 5,000 are studying for their bachelor's degree.  2,000 are in postgraduate programmess and medical fellowships in different specializations
Ministry of Education Dr. Ahmed Al-Eissa assured Saudi scholarship students in Canada that the Saudi Arabia will provide for an easy transfer to universities and schools in 18 different countries to continue their studies without being affected. Priority countries are Ireland, Australia, New Zealand, South Korea, Japan, and Singapore. Dr. Al-Eissa said  "I would like to reassure our students in Canada that your government is keen on your academic future … We will provide all possible facilities for your easy transfer to international or local universities."
Are You Looking To Recruit Highly-Qualified Education Professionals In Saudi Arabia? 
Contact

Award-Winning Saudi Education Recruitment
E: info@tenlivegroup.com
Tel: +44 (0) 1236 702 007
SOURCES