Subsea Expo 2017 – Where Are The Growth Opportunities?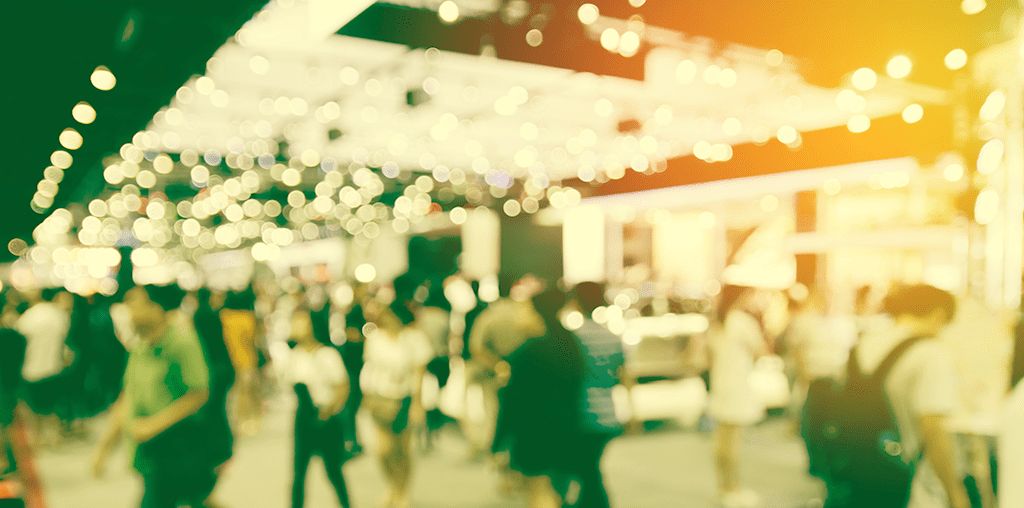 Subsea Expo 2017, the world's largest subsea exhibition and conference, kicked off this week (1-3 February 2017). The event annually attracts over 5,000 delegates and around 150 exhibitors each year to Aberdeen; including major manufacturers, SURF* and energy companies. This year's theme 'Adapting to the New Norm' will look at the changes industry must make to deliver the cost efficiencies needed to sustain the sector for decades to come.
Subsea Global Opportunities
With UK subsea exports valued at almost £5bn the industry body, Subsea UK, is encouraging UK energy companies to set their sights on international expansion to sustain long-term growth. At Subsea Expo 2017 the Department of International Trade (DIT) will be hosting one-to-one meetings with in-country experts. This is in a bid to match UK expertise with demand from key oil and gas provinces, including Azerbaijan, Brazil, Mexico, Mozambique, Nigeria, Norway, Tanzania and the US.
As part of Subsea UK's "Global Opportunities" program, representatives from DIT and UK Export Finance (UKEF) advisors will be available to help companies and individuals explore the most promising export opportunities, as well as provide practical help and advice on market entry.  
"With 53,000 employees working in subsea production, worth £8.9 billion in services and products and with over 750 companies, the UK is the world leader in deep sea exploration and extraction. And over 50% of the world's commercial subsea ROVs are designed and manufactured in the UK. Now more than ever, we must take this expertise to the markets that hold the most potential and who are actively seeking what we can offer" – Neil Gordon, Chief Executive of Subsea UK
Subsea Engineering Action Plan
A new Subsea Engineering Action Plan by Scottish Enterprise has also recently been launched. This is to help Scottish companies increase their share of the £50bn global subsea market.
Currently, around 370 Scottish suppliers and contractors generate turnover of £7.5bn in the subsea industry – around 14% of the total market. Scottish Enterprise aims to raise that figure through increased business innovation, research and testing infrastructure; supported by Scotland's economic development agencies. One Aberdeen-based company, Enpro Subsea, already has plans to invest £1.5m in a new R&D project to maximize economic recovery from existing subsea wells and in turn reduce costs for the operating companies.
"With 2,000 of the 5,000 global subsea wells in the North Sea, Scotland is world-renowned for its skills and expertise in subsea engineering…We want to build and maintain what we already have, develop new markets and new opportunities, including in other sectors…" – David Rennie, International Sector Head for Oil and Gas at Scottish Enterprise
A new Aberdeen energy tech 'hub' is also set to launch in 2017 to develop new technologies in the oil and gas sector. Frontrow Energy Chairman Graeme
Coutts said "Our vision is to build a group of world-leading technology businesses based here in the North-east of Scotland, which has long been a centre for the development of downhole and subsea technologies."
Globally things are also slowly starting to look up. The international subsea market has been badly hit over the last years with declining revenues and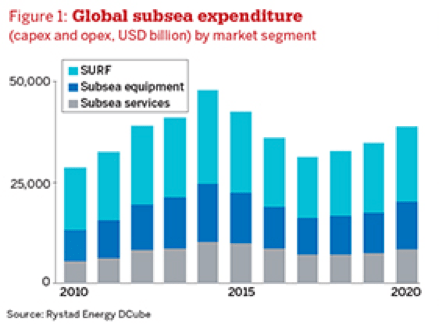 margin. However, experts argue that by adjusting capacity the industry is now positioned to start taking advantages of increased activity.

Experts predict activity is forecast to improve over the next year, with increased tendering activity as the year
progresses; giving more transparency on increased revenues for 2018. The market balance for oil, the likely strengthening of the oil price and a large backlog of discoveries that could be developed should, set the scene for 2018 being the start of the next subsea growth cycle.
Subsea Oil & Gas Jobs and Ten Live
We understand the challenges energy companies have. From managing their resource requirements in the face of innovation to an ever-changing global oil & gas industry. Ten Live's energy recruitment specialists are expert in finding solutions for subsea oil and gas companies; whether for temporary, contract or permanent roles. We have a global database of top talent to suit any subsea oil and gas job which needs filling.
Contact our subsea oil & gas expert recruiters at technical@tenlivegroup.com to discuss your energy resourcing requirements and to get the inside knowledge on what's happening currently in subsea oil & gas and jobs in the UK and globally. E-mail technical@tenlivegroup.com or call +44 1236 702 007.
*SURF companies – Subsea Umbilicals, Risers and Flowlines