Looking For A Fantastic New Teaching Job Abroad With A Tax-Free Salary Package?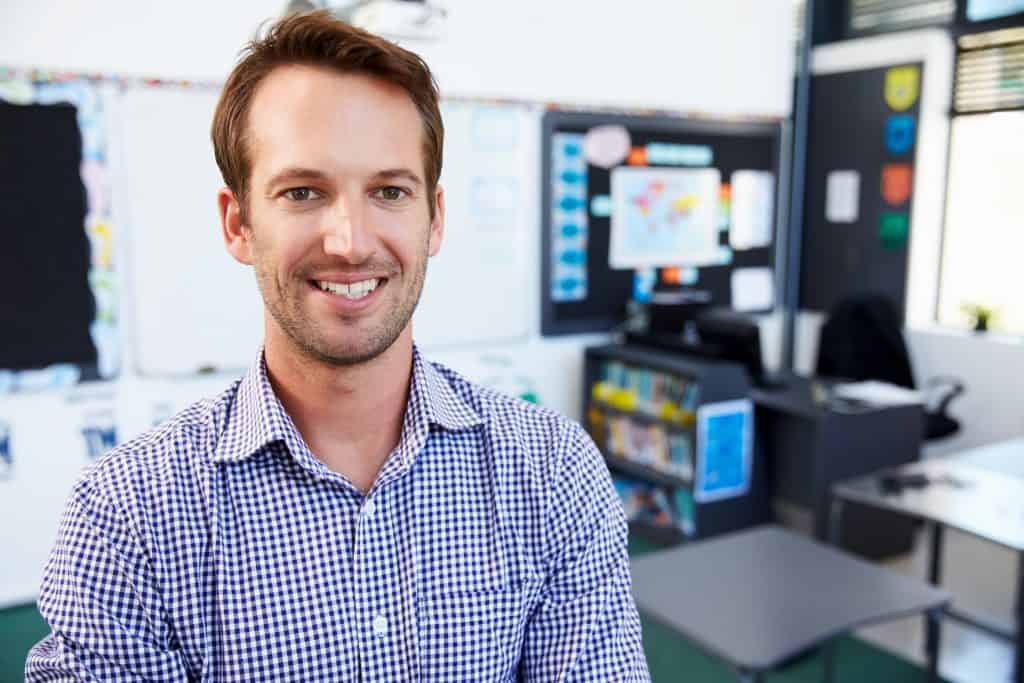 Would you like to teach in an education sector which is currently undergoing huge levels of investment to create a world-class education system?
Plus, the opportunity to have an amazing lifestyle with beautiful beach fronts, year-round sunshine, world-class hotels & restaurants, great shopping malls?
Award-winning Education & Training recruitment agency Ten Live Group is now recruiting for a wide range of roles for top educational organisations, governments and international schools, Colleges of Excellence across Saudi Arabia and internationally
Early Years teachers
Primary school teachers
Secondary school teachers
ESL teachers – female and male
Business studies
STEM teachers
Vocational training instructors – Electrical, Civils, Construction, Mechanical
Senior Education Auditor
Data & Compliance Manager
Dean/Principal – Foundation
Dean/Principal – Vocational College
Teachers – Health & Safety, NDT Inspection – male
Graduates – ESL
Apply for any of these teaching jobs abroad HERE  or send your CV  today to info@tenlivegroup.com
Testimonial from a Female Facilities Manager, commencing a new role with a top Further Education College Saudi Arabia 2018
2018 – A Time Of Major Positive Change For Saudi Arabia Education
Crown Prince Mohammed bin Salman is ushering in a wave of reforms to overhaul the education system as part of Saudi Arabia's long-term development plan, Vision 2030 with its aim of creating a diversified post-oil economy.
Apply for teaching jobs abroad HERE  or send your CV  today to info@tenlivegroup.com
In March 2018 in a UK visit by the Crown Prince, the UK government confirmed  education cooperation with Saudi Arabia during with the trade initiative, the Strategic Partnership Council which envisages "new investment and procurement opportunities" between the UK and Saudi Arabia that will be spread across a range of sectors including education & training (with the U.K. assisting Saudi reform its education system).
"Education is key to the success of Vision 2030, our current education system is a product of the past, not an enabler of the future," Saudi Arabia's Minister of Education Dr Ahmed bin Mohammed Al-Iss said in December 2017.
Apply for teaching jobs abroad HERE  or send your CV  today to info@tenlivegroup.com
Modernisation of the curriculum, improving the quality and standards of the Saudi education and training system from childhood to higher learning are key to the success of the plan outlined in the 'National Transformation Programme', an ambitious road-map for education reform in Saudi Arabia. under Vision 2030 including;
Greater integration of women in the workforce – the target is for women to make up one-third of the Saudi workforce by 2030 from the current 22%
With 50% of the Saudi population expected to be under the age of 25 by 2030, generating a better basis for employment of young Saudis to increase the number of young Saudis into the workforce
Creating critical, and to international standards
Introducing new teaching methods, with an emphasis on changing from the rote-learning methods used for years to ones that encourage critical independent thinkers to meet the demands of a new modern Saudi economy and society
Teacher training, quality improvements from early childhood to higher education and state-of-the-art new schools
Apply for teaching jobs abroad HERE  or send your CV  today to info@tenlivegroup.com
Saudi Arabia Education Reform Developments 2018
Education accounts for about 25% cent of Saudi Arabia's annual budget.
Public education in Saudi Arabia – employs more than 500,000 teachers in 30,000 public schools across the country. 5.5m children are enrolled in Saudi Arabia's K to 12 schools. Saudi Arabia is predicted to need over a million new school places by 2020 in grades 1-12 and 125,000 seats in post-secondary. Of which 150,000 are expected to come from the private sector. SR192bn has been allocated in 2018 to overhaul the public education sector including general education, higher education and training from kindergarten to higher education. Under the project, 2,621 schools will be covered.
Greater private sector education provision and more private sector teaching jobs – the Saudi government is set to increase the participation ratio of private sector in education from 14% to 25% by 2030. In January 2018 the Saudi government announced a public-private partnership (PPP) to build and operate a total of 1,600 schools across Saudi Arabia, The largest project of its kind for the construction of school buildings, it will see a mix of kindergartens and primary, intermediate and secondary schools for both boys and girls being built. In the first phase, a total of 60 schools will be built up in Mecca and Jeddah. Longer term the Saudi government Officials have said they will permit foreign investors to take 100% ownership of companies and facilities in the health and education sectors, with ministries becoming pure regulators rather than service providers.
More teaching jobs for STEM teachers – under education reform there will be a switch in focus to STEM subjects (science, technology, engineering and mathematics) at a primary and secondary school level
Increase in Colleges of Excellence provision – more vocational teaching jobs and instructors– Colleges of Excellence, providing technical and vocational education is a core part of the plan of Vision 2030. The Saudi government's Technical and Vocational Training Corporation's (TVTC) target is to increase the proportion of high-school graduates going to applied education programmes from 9% in 2016 to 12.5% in 2020, from 100,000 trainees in 2016 to 950,000 by 2020. In 2018 7 new Colleges of Excellence contracts are up for tender and renewal of 31 existing contracts from TVTC for UK further education providers.
International schools – demand for teachers is forecast to increase in Saudi Arabia to 183,600 by 2030
Apply for teaching jobs abroad HERE  or send your CV  today to info@tenlivegroup.com
Our Services To Our Candidates
Quality Job Matching – We will work with you to identify potential Education & Training job opportunities and take the time to thoroughly understand your skills, experience and career goals. We will only match you with the right Education & Training jobs whether permanent, contract or temporary internationally
Exceptional Service – We are committed to providing customer service excellence to all our candidates and contractors – read some of the great feedback we've had from our candidates and contractors which shows that we're achieving this (link) – we consistently score 100% for customer service satisfaction – we ARE making our candidates and contractors happy ! (source: Ten Live customer service surveys 2016),
Outstanding communication and 24/7 assistance – Personal approach – We will take you through your next career move or contract step-by-step and at keeping you up-to-date at every stage 24/7 – that's a promise!
Trust In Our Advice – We know what we're talking about. Our Education & Training Recruitment Consultants are highly-experienced and know what employers and institutions are looking for – the advice our consultants offer you will give a real competitive advantage over other candidates. We offer 360 employment assistance (including CV, salary & benefits, interview strategies VISA assistance, relocation services)
Paid on Time – our international in-house payroll service ensures you are paid accurately, on time, every time wherever you are in the worlds
We protect you – we work to the highest standards of compliance. We are experts in contractor legislation and provide a free advice line to candidates
Apply for teaching jobs abroad HERE  or send your CV  today to info@tenlivegroup.com
Contact
Ten Live Group
Award-winning Middle East Education & Training Recruitment
T: + 44 1236 702 007
E: info@tenlivegroup.com
Click HERE for more information
SOURCES
NOTE: The Colleges of Excellence Programme is a partnership approach with international (UK) education providers; utilising overseas best practices, pedagogies and standards and employing education experts, further education trainers, instructors and consultants in vocational, technical and IT.