Ten Live At Edutex'17 Bahrain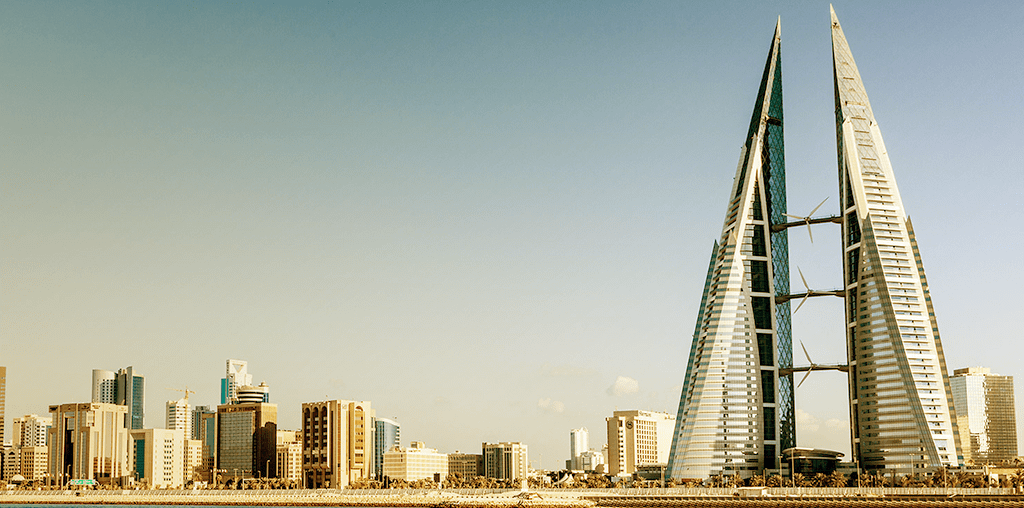 Ten Live is excited to be attending Edutex'17 Bahrain next week 21-23 March 2017. Ten Live successfully recruit for international jobs within the Education and Training sector. We are proud to recruit for the most prestigious educational and training institutions in the Middle East.
80% of our new customers in the education sector come from referrals
Come and meet us at Edutex'17 Bahrain!
Ten Live's Gary will be attending Edutex. They're excited to meet the top educational and training institutions that the Middle East has to offer!
Contact our education recruitment experts to arrange a face-to-face meeting: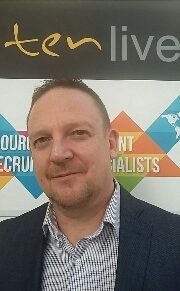 Owner / Director Ten Live Group
E-mail: gary@tenlivegroup.com
Mob: +44 (0)7547 761780
Tel: +44 (0) 1236 702007
Fax: +44 (0) 1236 702157
International Recruitment Experts
Our expert Education Recruitment Division specialises in recruiting for international jobs. This includes all teaching, training and support roles, working with many top educational organisations in the Middle East, Europe & Asia.
We can help you recruit the brightest, most talented and skilled teaching and training staff across the globe! (Read more)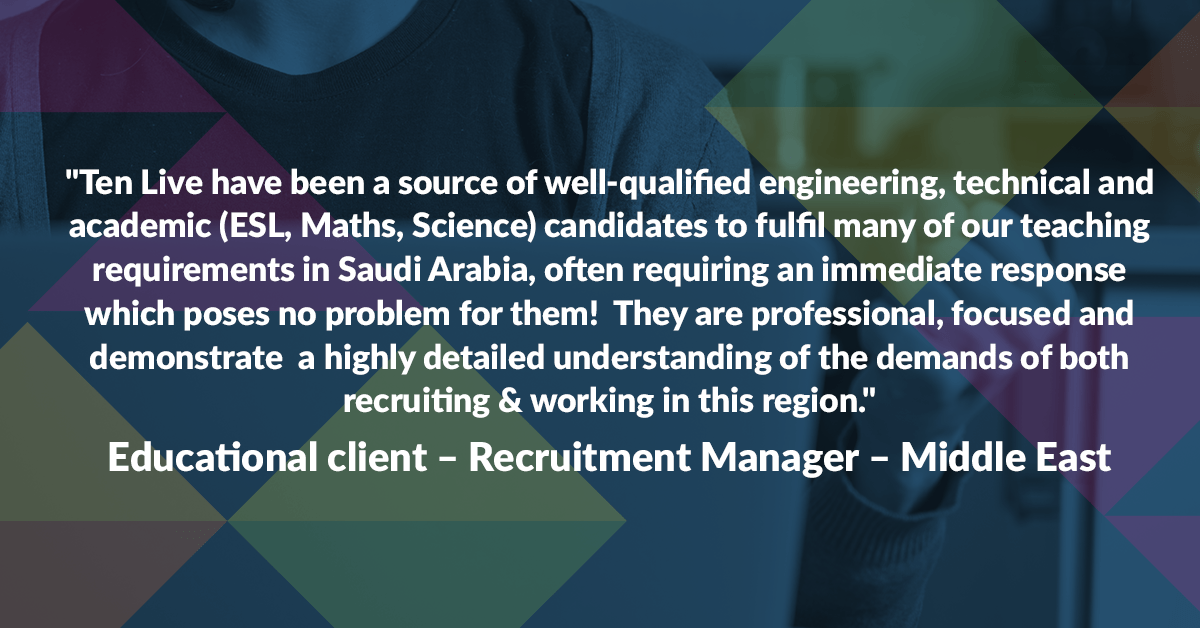 Roles We Are Currently Recruiting For  
Academic Roles
ESL, Curriculum Manager, Maths, Science, Physics, Chemistry, PE, Early Years Teaching, Senior Management, Business Studies, Life Skills
Technical
Electrical, Mechanical, Welding, Pipefitting, NDT, Lifting & Scaffolding, Well Control, Well Intervention
The Above Is Not An Exhaustive List And We Can Assist With All Educational Positions.
Contact Ten Live:
E: education@tenlivegroup.com
T: +44 (0) 1236 702 007