Work In Ireland In 2019! Still Europe's No.1. Country To Live & Work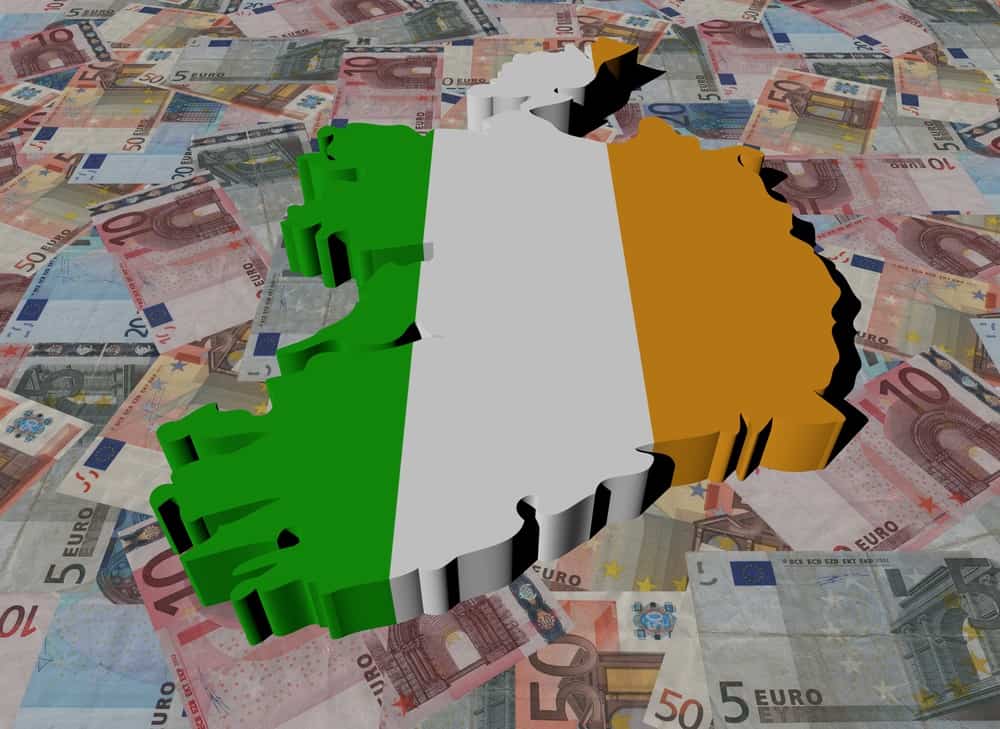 The Irish economy is on target for 7.5% full-year growth by the end of 2018. As we head into 2019 economic activity in the Republic of Ireland is projected to remain robust, despite uncertainties surrounding Brexit.  Economic growth of 4.1% is forecast for 2019, marginally below official Government forecasts. In Q3 employment stood at a healthy 69%.  This compares with an average rate over the past 20 years of just over 66%.
The total number at work now in the Republic of Ireland exceeds the figure reached at the height of the boom in 2008, when the construction sector accounted for a disproportionate share of economic activity in the State and a financial bubble was about to burst. At 5.4%,  the jobless rate has fallen to its lowest level since February 2008.
Here Are Our Top Reasons To Live And Work In Ireland In 2019!
(The Republic Of) Ireland Is A Member Of The EU
If you are an existing EU citizen, you will not need a work permit to work in Ireland.  Any EU citizen can freely move to Ireland and work in Ireland without any limitations. What's more, your right to work there will not be impacted by the UK's decision to leave the EU under 'Brexit' in 2019 as (the Republic of) Ireland is not part of the UK (unlike Northern Ireland). Furthermore, the currency is the euro, alongside 18 other EU member which use the Euro as their sole currency.
The Irish economy is generating more than 1,000 full-time jobs every week, while people are increasingly moving from part-time to full-time work.
Wages have shown growth also, with hourly earnings up 2.2% in 2017  and prediction they will increase by 3% in 2018.
We Are Recruiting – Ireland!
Production Supervisor, County Mayo, Ireland
Click HERE for further information & to apply today!
European Headquarters Of Multinational Global Companies
Ireland is ranked number 1 in Europe as a place to do business due to attractive taxation rates and other factors.  Many expats work in Ireland with many of the world's largest and most successful tech and pharma companies have operations/European Headquarters in Ireland e.g.  Google, Facebook, Microsoft, Intel, LinkedIn etc.
English Is The Main Spoken Language
Under the Constitution of Ireland both Irish (Gaelic) and English languages have official status, with Irish being the national and first official language. However, English is the most widely spoken language.
Multi-National/European Population
The number of people moving to Ireland from other countries has increased in recent years. Ireland has long been a popular destination for people from Poland, Lithuania, Latvia, the Czech  Republic and Romania.  A 2015 study showed that almost 1 in 8 people living in Ireland were born abroad. As such, people from other nationalities are well-catered for with plenty of expats to connect when you relocate and high demand for international shops popping up through the country
Mild Climate
Ireland's climate tends to be mild year round. The warmest months are  June, July, and August, with average temperatures around 16-20°C . January is the coldest month with average temperatures around 5°C . Known for its green landscape, Ireland does to get its fair share of rain, but also sunny days and that's when the really country shines.
Good Supply & Reasonable Cost Of Accommodation
Accommodation is plentiful both in and near the main cities. Rental properties can be found furnished or unfurnished. Dublin is Ireland's capital and largest city with good public transport links. Dublin's rental market can be pricey and competitive, but accommodation is less expensive outside of Dublin in  smaller cities such as Cork, Limerick, Waterford, or Galway.
Free Healthcare
All residents in Ireland are entitled to free public health cover.  EU/EEA/Swiss nationals can use a European Health Insurance Card (EHIC) to cover most medical care as well.
To Search All Our Current Jobs, Click HERE
Ten Live Is A Leading Global Manufacturing Recruitment Specialist In Ireland
For Information Regarding Our  Skills Recruitment Services In Ireland For Manufacturing Contact:

Joanne Telfer
Director 
Ten Live Group

Award-Winning Global Manufacturing Recruitment Experts
Mob: ++44(0) 7547 761779
Email joanne@tenlivegroup.com
Skype: joanne.telfer4
Tel: ++44 (0) 1236 702007
SOURCES
For more information and to apply online, click the links above