Ten Live Announce Technical Resource Manager Appointment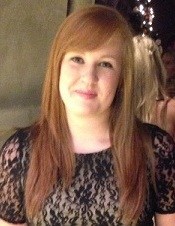 We are delighted to introduce Katie Drew who has joined

as Technical Resource Manager. Katie will have responsibility for further developing and managing our portfolio of national and global client and candidate relationships across the energy, manufacturing and engineering sectors.
Katie brings with her a wide range of skills and experience from one of the UK's most successful FMCG brands whose philosophy and reputation for providing  high quality customer service experiences has enabled them to differentiate and gain competitive advantage in fast-paced and highly-competitive markets.

Director, Joanne Telfer said; "We are thrilled to have Katie on board.  Katie's skills and experience complement perfectly our existing established resourcing team and her appointment reflects

's commitment and passion for quality service and excellence delivery. At

 our guiding principle is quality – only this month

have once again been rated as 'excellent' for client service, legal & compliance and operational processes*.  It is extremely fortunate that we were able to find someone of Katie's calibre and professional integrity to add to our excellent team. I am confident that Katie will play a key role in providing and implementing high-quality, effective solutions for our clients."
Prior to joining

, Katie worked with one of the Top 4 UK grocery retailers  and brings with her 360-degree experience of working across key departments of a major UK FMCG company.  Highly-experienced at developing and maintaining strong client and key stakeholder relationships at all levels, Katie also brings with her experience in supply chain, project management, quality customer service management and excellence.
As Technical Resource Manager at

, Katie will work hand-in-hand with our clients and candidates to provide full-cycle technical resourcing through our Engage© programme.   Katie's strong business acumen, FMCG experience, strong project management and analytical skills will be key in enabling her to efficiently and successfully identify and match quality candidates to fit our clients' business resourcing needs.
Katie added; "I am very excited to be starting a new challenge with  

and look forward to working with the team to further develop their already extensive impressive client portfolio.  I am fortunate to be joining such a respected company that prides itself on top quality service."
*Quality standards audit conducted by external multi-client auditor, August 2014
For any technical resourcing requirements, please contact Katie Drew at Katie@tenlivegroup.com or call 01236 702007.

About 

is an international resource management company with over 40 years' combined experience in the recruitment sector and the expertise & the commitment to work together with the oil & gas  industry to find the right recruitment and retention solutions to ensure success
With our roots in Scotland,  operate across the United Kingdom, MENA, Asia Pacific, Africa, the Americas and Australia. We provide 360-degree customer-centric resourcing solutions in the energy, telecoms, supply chain/logistics and generalist sectors

 Officially one of the Top 90 companies in Scotland

We have immediate availability to a UK and global pool of skilled oil & gas personnel
The right people are sourced for our clients, ranging from Senior Executive, Operational, Technical & Support on a Permanent and Contractor basis from Individual Placements to full 360 degree project resource solutions within:
Energy 
Resource Globally across the Oil & Gas, Power Supply, Chemical & Renewables industries from Executives – PM, Procurement, HR, Total Productive Maintenance/CI to Engineers, Testers, Painters and skilled/unskilled labour.
Existing preferred supplier status for a number of global energy players – UK, MENA, Australia Pacific, North/South America.
Supply Chain Solutions
Leading UK FTSE 100 & Blue Chip clients across a range of sectors;
FMCG
Manufacturing
Construction
Energy
Engineering
Global Logistics
Telecoms
Specialist Telecoms Global Resourcing Team with Global Access to Visas & Relocation. Full 360 degree Project Resource for International projects e.g. Fibre Network – Middle East, Mobile Network – Asia and Global Pre-Sales Consultancy
For further information about Ten Live's energy resourcing solutions contact Joanne Telfer  on 01236 702007 or email joanne@tenlivegroup.com

At  Our Guiding Principle Is Quality

We are extremely proud of our quality management systems which we continually seek to improve through our ISO 9001:2008, ISO 14001: 2004 Environmental Management and  ISO 18001 : 2007 Health & Safety Management accreditations.   Our ISO accreditations reinforce  

's   commitment to  quality and continuous improvement which we manage via our Engage© programme to our clients, candidates & contractors.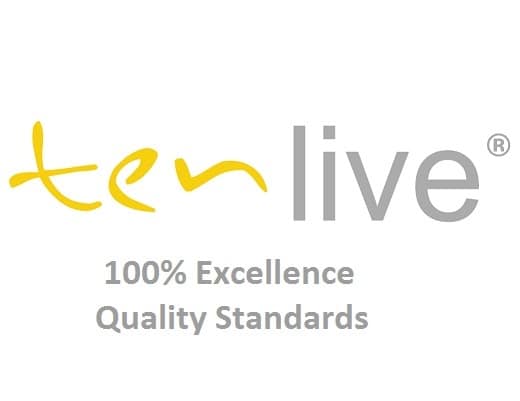 In August 2014 we were once again awarded  100% excellence by an external multi-client auditor for our Legal & Compliance, Client Service and Operational Processes  with one of the UK's leading brands. This endorsement cements 

 s leading reputation in the recruitment marketplace for  for  consistently providing levels of service that exceeds customer expectations.
Did you know ?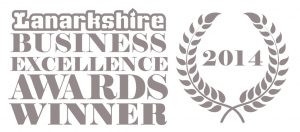 won Best Business* at the  Lanarkshire Business Excellence Awards  2014 (* companies with less than 50 employees)
Jobs
Check out Ten Live's latest jobs at 

 and 

For The Latest  And  Industry News
Follow  

 on 

 or on 

 or download our free whitepapers on the 

 website