Meet Our Mechanical & Electrical Recruitment Specialist – Gary Telfer
As industrial and technical recruitment specialists, Ten Live excel at providing permanent, temporary and contract resource solutions throughout the UK and internationally  in the engineering, manufacturing and energy sectors.
Our industrial and technical division is headed up our divisional director, Gary Telfer.  Gary has over 25 years multi-sector recruitment industry and specialises in mechanical and electrical resourcing.
 A dynamic, proven, results-driven business development leader, Gary is passionate about delivering best practice, quality  resource solutions and achieving cost efficiencies and improving staff retention for our clients.
Gary's in-depth knowledge, outstanding track record and reputation in mechanical and electrical resourcing and service provision ensures we only attract, source and place the highest calibre of mechanical and electrical staff. 
Gary is  URGENTLY recruiting for the following positions for our client,  an international, blue chip power company for their generator manufacturing facility in the Glasgow area;
Mechanical Fitters/Testers

–  I

mmediate starts available to apply.  Ideal candidates should have an automotive or plant background ideally with experience of testing diesel engines or generators 

Electrical Fitters/Testers, Industrial Electricians

 

– 

Candidates should hold relevant electrical qualifications and trade papers supported by checkable work references. Candidates should come from an industrial background and have experience of control panel wiring, three phase supply and the ability to read schematics.
These positions  are long term temporary with the opportunity to apply for permanent positions as they become available.
Interested ? Call Gary Telfer NOW on  0754 7761780 or e-mail CV to gary@tenlivegroup.com 
If you are looking for mechanical or electrical staff , Gary would be delighted to chat through your requirements and can be contacted on 0754 7761780 or email gary@tenlivegroup.com.
If you are looking for a recruitment company which really does provide excellent customer service, where customers really do come first, which has the right people to get you the right people,  get in touch  with Ten Live. 
People make the difference………the RIGHT PEOPLE
The right people add value
The right people create solutions
The right people develop your business
 

 add value, 

  create solutions, 

 develop your business.
Engage with the RIGHT PEOPLE
   have the RIGHT PEOPLE to get you the RIGHT PEOPLE
More About   

is a global recruitment and resource management company, providing THE very best Global Customer-Centric Resource Solutions including supply chain logistics solutions, energy, rail and telecoms sectors in the UK, MENA, Australia Pacific, Asia and Central/North/South America
 Did you know ?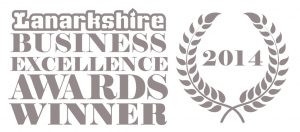 won Best Business* at the  Lanarkshire Business Excellence Awards  2014 (* companies with less than 50 employees)
Looking For A Job ?
Check out Ten Live's latest jobs at 

 and 

For The Latest  And  Industry News
Follow  

 on 

 or on 

 or download our free whitepapers at www.tenlivegroup.com