What is ISO 9001 ? And why you need it for your business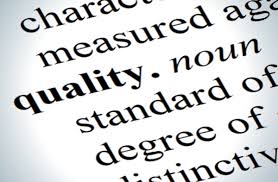 What is ISO 9001  ?
ISO 9001 is the internationally recognised and respected standard for the quality management system of businesses, based on 8 quality management system principles in line with the International Standards Organisation (ISO).  ISO 9001 is a set of strategic tools and guidelines to help your company tackle some of the most demanding challenges of modern business.
  What are the benefits of ISO 9001 to your company ?
Business efficiency –  ensures that your business operations are as efficient as possible, increases productivity and helps your company  access new markets
Increased market share & access to new markets  and enhances your competitiveness -helps maintain and improve your market position and helps increase productivity and competitive advantage
Is globally recognised and can assist with the international trade of goods and services – removes  trade barriers and opens up global markets
Cost savings -helps optimise operations and therefore improves the bottom line
Enhanced customer satisfaction – enhances your company image in the eyes of customers, employees and shareholders by demonstrating a clear commitment to quality and continuous improvement and increases your customers' trust in you as a safe supplier of products and services
Improved marketing – gives a competitive edge to your marketing, both here in the UK and internationally
Environmental benefits – helps reduce negative impacts on the environment
The benefits of international ISO 9001 certification  to your company cannot be underestimated.
Ten Live 's experience is proof of this.  ISO 9001 principles have been instrumental in enabling  Ten Live to achieve, manage and consistently improve the high standards of their quality management systems to consistently provide excellent customer-centric services to our clients and candidates.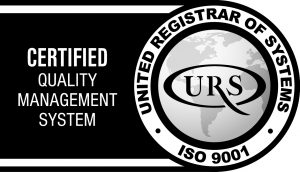 Once again in 2014 

are proud to announce that once again we been awarded ISO 9001:2008 with excellent feedback and results.

 also have the following ISO accreditations which have greatly contributed to creating and enhancing our quality management systems and customer-centric approach;
ISO 14001: 2004 Environmental Management
ISO 18001 : 2007 Health & Safety Management
These ISO standards reinforce Ten Live's continued commitment to quality – underpinned by our customer-centric approach to their clients and contractors through our  Engage© programme and our company-wide ethos of continually seeking to improve efficiencies and raise quality standards.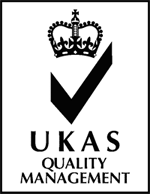 How can you find out more about the internationally-recognised quality management standard, ISO 9001 and standards ISO  14001: 2004 and ISO 18001 : 2007  ?  
Global resource solutions provider,

 can offer advice and assistance and have a vast amount of experience in offering ISO certified consultancy and certified ISO 9001,  ISO 14001:2004 and ISO 18001:2007 training courses by qualified industry experts.
For further information on ISO certified consultancy and training courses and Ten Live's Engage©  programme please contact Joanne Telfer on 01236 702007 or e-mail joanne@tenlivegroup.com

Did you know ?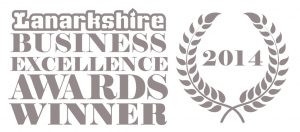 are delighted to have won the award for Best Business* at the  Lanarkshire Business Excellence Awards  2014 (* companies with less than 50 employees)
Looking For A Job ?
Check out Ten Live's latest jobs at 

 and 

For The Latest 

 And  Industry News
Follow  

 on 

 or on 

 or download our free whitepapers on the 

 website 

 is a global recruitment and resource management company, providing THE very best Global Customer-Centric Resource Solutions including supply chain logistics solutions, energy, rail and telecoms sectors in the UK, MENA, Australia Pacific, Asia and Central/North/South America
Contact our recruitment team at info@tenlivegroup.com or call 01236 702  007