Why non-financial rewards for employees are important for staff motivation and retention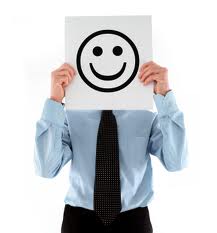 Many companies feel strapped for cash right now and simply can't afford to give the raises or bonuses that staff deserve.  But tough times don't mean that you shouldn't thank your employees for their accomplishments and performance and reward them. There are many interesting and creative alternative forms of reward that don't involve money and which can act as motivational retention tools to increase employee engagement and loyalty.
Why should you offer non-financial rewards in recognition of effective employee performance and achievement ?  
Non-monetary rewards have an intrinsic motivational impact on your employees.  These types of rewards increase employees' motivation to work by raising their self-esteem and can satisfy your employees professional ambitions and personal fulfillment. Non-financial rewards can satisfy employees just as well as financial rewards by making them feel like a valued part of your organisation and showing them that they are appreciated.
What non-monetary rewards can you offer to show you value your employees  ?
Types  of non-monetary reward that employees are likely to appreciate are those that encourage career advancement.  That doesn't necessarily mean promoting someone.  There are other ways to advance a career, for example by offering developmental opportunities.  You can provide employees with opportunities to go to conferences or training sessions specific to their job or whatever skill they may be interested in learning.
One of the most effective non-financial employee rewards also is frequent recognition of employee accomplishments.
 Personalise non-monetary rewards 
Whether it's a thank you email or a team lunch once a month to show your gratitude for their efforts, it's important to give personalised, heartfelt thanks for the job your employees do.  Show you appreciate your employees efforts by working out what your employees value and tailor your rewards accordingly.
For some employees, the ability to control their own working day and having flexible hours might be the most valuable reward you could offer them. For others, personal recognition from senior management can go a long way, whether in the form of a hand-written note, a face-to-face meeting to say 'thank you' or a small award, like a plaque or trophy, that clearly states why the employee is so valued by your company.
Simple rewards, and often, may mean so much more and may well be better appreciated by your employees than grand one-off gestures.
Value-based compensation  is core to global resource solutions provider, Ten Live's, Engage© programme, a framework for employers to aid staff retention. If you would like to find out more about Ten Live's Engage© programmeother staff management-related services , please contact Joanne Telfer at Ten Live on 01236 702007 or email: joanne@tenlivegroup.com
Or download our complimentary whitepaper on staff retention  here ;
http://info.tenlivegroup.com/6-organisational-techniques