Meet The Ten Live Team – Interview With Maria Johnson – Supply Chain Solutions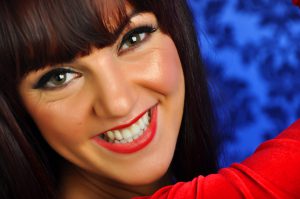 You know the Ten Live name well and our reputation and passion for providing excellence in service.  But you should know the people behind our success too and the skills and experience they can offer you and your business !  Today we are chatting to Maria Johnson, Account Manager in our Supply Chain Solutions division.
Maria specialises in providing resource solutions for supply chain/logistics and driving/transport in particular – for temporary, contract and permanent placements and high volume, fast-moving, quick response 24/7 solutions –  for a wide range of leading UK (FTSE 100 & blue-chip) clients across a range of sectors including FMCG, manufacturing, construction, energy, waste management, design, professional cleaning, aviation, rail, wholesale, recycling, pallet freight distribution, gas supply, engineering, global logistics (incl.petroleum), office supplies distribution,  building services. Maria's focus is wholly on client and contractor relationships and management of their requirements,
"Hi Maria, thanks for taking the time out of your busy schedule to have a chat with us today. Can you talk us through a typical day ?"
Maria: "there really is no such thing as a typical day as every day is different, which is the thing I love about my job… the variety and the pace too…there's always such a buzz and energy in our office too.  During seasonal peaks for example, leading up to Christmas it can be so busy, manic even and then post-the Christmas rush things are still busy , but in a different way as we're working to short-term, tight deadlines for our clients.
However, no matter what time of year it  is,  my priority is always to ensure we meet our contract requirements 100%  with our  clients and contractors.  Relationship management for me is key –  every morning I call our clients to ensure they are 100% satisfied with the staff we have provided and also to check if they have any other requirements.  We also phone our contractors first thing on a daily basis to check availability, to ensure 100% contractor satisfaction and ensure our database is up-to-date for availability.  100% client and contractor satisfaction is our mission.  Our marketing department conduct regular customer (client and contractor) service surveys to ensure we are continually providing excellent service "
"How do you manage supply and demand to deal with seasonal peaks ?"
Maria: "Through Ten Live's  'Inside' programme we work closely in partnership with our clients and contractors and have in place a highly-effective planning and booking system to anticipate and plan for peaks.  Well in advance of peaks we meet and discuss with our clients and plan out their anticipated future requirements. I then pre-book contractors accordingly to ensure supply will meet our client's future demand. It's a system that works extremely well. Naturally, there will be times when we need to be reactive and provide resource at short notice. However, as we update our database continuously on a daily basis we are experts at providing fast-paced resource solutions and can therefore react 24/7 , 365 days a year  and provide contractors to meet our client's requirements, whenever they need them"
"What would you say are the main challenges of your job?"
Maria: "Outwith peak times my job can be very reactive and fast-paced, with clients at times requiring staff at a moment's notice.  I therefore need to be able to be flexible, to 'hit-the-ground running', to be able to work under pressure to tight deadlines and to multi-task ! Matching candidates to vacancies within tight timeframes is a challenge, but something I really enjoy.  I have  a great working  relationship with our clients and candidates which helps so much in understanding their requirements and means I meet their requirements exactly.  It really is a 360 degree role! Good planning and time management skills are so important. I really enjoy the fast pace and busy working environment and get great satisfaction from meeting deadlines and knowing that I have matched the right people to a job for  a client. It's brilliant when clients and drivers give you feedback that you've done a great job and say thanks , often with chocolates and cakes!"
What are you doing in preparation of the HGV CPC September 2014 deadline ?
Maria: " Ten Live offer low-cost local CPC modules to our driver and we subsidise the cost of CPC courses in partnership with suppliers and clients. We also regularly provide CPC updates, make drivers aware of CPC requirements and work closely with our drivers to update our CPC records database"
What added-value services do you provide your clients and contractors ?
Maria: "Through Ten Live's 'Engage' and 'Inside' programmes we really listen to what the client is asking for and from our many years' recruitment experience we know exactly how to identify the particular skills and qualities in candidates that are required by the client, supported by our ISO-accredited systems and processes. We provide our driver clients with an on-call 24/7 service. For driver clients we also maintain an infringements database for  logging  and monitoring, with a  target of getting infringements signed and back to the client within 5 days.  For all clients we provide  up-to-date industry new updates and whitepapers on current relevant issues and feedback from clients has been that they have found these whitepapers extremely useful and informative. For drivers we offer low-cost local CPC training, driver guides and legislative updates e.g. for EU Drivers' Hours Rules, induction training, driver on-site workshops and surgeries and 24/7 support"
How are you dealing with the current shortage of skilled drivers?
Maria: "At Ten Live we understand there is a growing shortage of  skilled people in the supply chain  – not only is demand growing, but the workforce is ageing, with many experienced managers and drivers nearing retirement. As the right kind of people become harder to find, it really is important for clients to work with a  supply chain recruitment specialist like Ten Live who have access to a pool of experienced, skilled contractors (in particular drivers).  Our reputation for providing excellent service to both clients and contractors  means that many of our clients and contractors  have stayed with Ten Live for years.  Our reputation for quality of service also means that we can easily attract new contractors (including drivers)  via recommendations and word-of-mouth and our recruitment processes ensure we only take on the best once they have undergone our thorough assessment, competency  and reference checking procedures.
"What special skills and personal attributes would you say are required to be successful in your role?"
Maria:  " An engaging, professional, people-friendly personality and great communication skills are essential. I need to have the ability to provide clarity of information, especially when  dealing with last-minute changes to jobs/shifts and when I have to update a number of people at once.  I also need to have a flair for numbers, good  organisational and time management skills and a strong work ethic.  Having sensitivity to and a real understanding of client and contractor needs are also key, even or especially when  under pressure !  Being able to work as part of a team is essential. At Ten Live the supply chain resourcing team is a close-knit one where we all work together to ensure 100% excellence in service for our clients and contractors"
 "What is the aspect of your job that you enjoy most?"
Maria: "At Ten Live we pride ourselves on our personalised approach – through our 'Inside' programme we take the time to really get to know our clients and our contractors and have built up great working relationships.  I love the people side of the job and the interaction with others, for example, being in contact on a daily basis with our drivers I've come to know them really well and always make sure I take into account their personal circumstances and work preferences when I'm looking to place them with a client  – knowing our drivers and clients well and understanding their needs means our contractors (in particular, drivers) and clients have stayed with us in a highly competitive marketplace"
Thanks Maria for a great insight into supply chain recruitment !
Ten Live have THE best supply chain solutions resource solutions team in Scotland and a highly-skilled, experienced contractor pool in transport, warehouse and support staff with excellent retention rates
If you would like to find out more about how Ten Live can work with you to provide the best supply chain resource solutions for your business or if you would like to become a contractor with Ten Live contact maria@tenlivegroup.com or call 01236 702007
Looking For A Job ?
Check out Ten Live's latest jobs at 

 and 

For The Latest 

 And  Industry News
Follow  

 on 

 or on 

 or download our free whitepapers on the 

 website 

 is a global recruitment and resource management company, providing THE very best Global Customer-Centric Resource Solutions including supply chain logistics solutions, energy, rail and telecoms ectors in the UK, MENA, Australia Pacific, Asia and Central/North/South America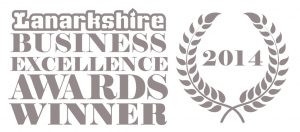 Contact our recruitment team at info@tenlivegroup.com or call 01236 702 007